The Return of Holly Johnson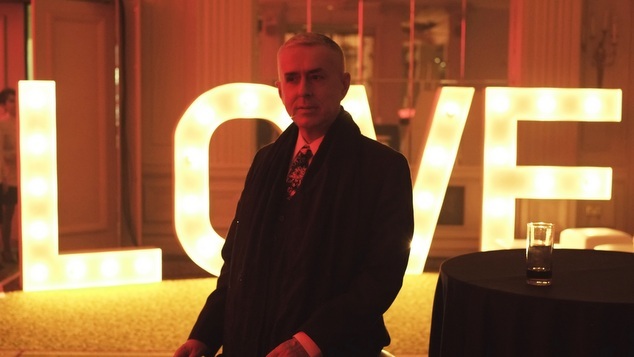 Holly Johnson has just unveiled his brand new album 'Europa' a collection of uplifting songs exploring themes of positivity, love, openness and empowerment.
It's the first album in 15 years from the former front-man of Frankie Goes to Hollywood and coincides with the 30th anniversary of the release of the band's iconic record 'Welcome to the Pleasuredome'.
Back in 1984 Holly Johnson and his bandmates were causing controversy, their debut single 'Relax' which was filled with sexually suggestive lyrics was banned by the BBC. The imagery used by the band was unashamedly queer, filled with leather men and fetish props.
Alongside 'Relax', their album had three more hit songs, the apocalyptic 'Two Tribes', the thumping 'Welcome to the Pleasuredome' and the beautiful 'The Power of Love'. Across the globe teenagers donned the bands iconic 'Frankie Says' t-shirts.
The bands follow up album 'Liverpool' failed to match the success of the debut. Soon relationships in the band disintegrated and Johnson found himself fighting for his artistic freedom from the band's record company.
Johnson won the court case and resigned to a new label and released his debut solo single 'Lovetrain' which took him back to the top of the UK charts and was also a hit here in Australia.
By the early '90s Johnson has retired from making music and began to live a much more reclusive life. In 1991 he learned that he was HIV positive and he changed careers and became a successful painter. In 1993 he shared his diagnosis with his fans and released his autobiography.
Johnson has rarely released music. His last album 'Soulstream' was 15 years ago, but now he's back with a fresh collection of songs and is about to head out on tour. Meanwhile those Frankie Goes to Hollywood tracks never seem to go away, constantly being remixed, re-released and covered by other artists.
Holly Johnson caught up with OUTinPerth as he was rehearsing for a live appearance at London's Rough Trade records to coincide with the release of his new album.
This album is brimming with songs about positivity, love, openness, and empowerment and being fearless. Did you have any goals in mind when writing these songs?     
Usually when I write a song I'm either in a fairly introspective mood or just excited about an idea. I tend to write words that inspire me to get up of my arse and do something. Being racked with self-doubt or being down is an easy mental state for me to slip into . So positive messages in songs help me to stay in that place. We don't get a lot of sunshine here in the UK, so you have to make your own.
What has been the process for creating this album? How long was the gestation?
Well in some ways it was a fifteen year gestation period. Also some of the songs were written recently and some span the decades from the late 1980's onwards. It's a kind of song writing retrospective in some ways.
Making the actual record took about two and a half years. My co-producer Mark Ralph is in demand and was working with the 2 Bears, Hot Chip, Hot Natured, Franz Ferdinand and Clean Bandit amongst others during the period.
We would do a few days more or less every month on my record, they were long days into the wee small hours though, to maximise the available studio days.
Also Vangelis who I co-wrote the title-track 'Europa' with was hard to pin down and get him to play on the song which happened in Paris at the 28th of May this year.
The video for 'In and Out of Love' has a great theme of universal love, what was it like shooting the video?  
It was a real pleasure working with Chris Shepherd a fellow Liverpudlian. The idea of setting it in a photo booth was rather brilliant. It also has a great cross section of individuals and couples with their own individual stories that are comic, tragic, fun, moving sometimes all at the same time.
I didn't meet everyone to be honest as it was shot in a small animation studio over a couple of days and we all just wouldn't have fit in there. Everyone had separate call times the person before and after you crossed over slightly sometimes.
The family scene was actually Chris Shepherd and his son with an actress playing the wife and daughter. I met the Welsh man with the Seeing Eye dog and the Tattoo brothers who were all beautiful in different ways. The Lady in Purple is Pinkietessa who is a living breathing work of art, she also appeared in 'Love Train' and 'Disco Heaven' for me over the years.
On the new album, 'The Sun Will Shine Again' and 'Lonesome Town' follow a similar thematic of being disconnected, but you sing about staying connected and 'it'll be alright' have you always had a sense of optimism?
Hope springs eternal in my world, even though I have had very dark times.  The only antidote is hope, it's what gets me out of bed in the morning and keeps me going. I have had periods of loneliness, ill health and even periods of poverty and somehow survived them.
Dredging up some kind of hope or optimism  out of the melancholy is one of those great human things, even if we are deluding ourselves sometimes, believing that it will be alright or that something good is going to happen is really useful in dealing with the hard times.
Today in Australia we're looking at rapidly rising numbers of young gay men being diagnosed as HIV+. What message would you share with younger gay men today?
This is unfortunate. Attitudes towards HIV are changing and because of the treatment options available now perhaps, young people are getting lax in protecting themselves. The idea of safe sex and the use of condoms has slipped somewhat. I don't know what the answer is to that problem.
All I can do or say is that being on HIV treatment is not a walk in the park, medication has side effects, I have suffered from Pancreatitis in the past and I now have Type 2 Diabetes directly related to HIV medication. I don't want to be that older guy preaching but it's a fact, prevention is better than what is seen as a chronic manageable disease.
Aside from music, you've had a successful career as a painter, what do you love about the creative process of painting?
I think of painting as being the same creative impulse as music, although it is usually solitary rather than collaborative
'Welcome to the Pleasuredome' will celebrate its 30th anniversary next month. How do you reflect on this record today?
I don't reflect much upon it, unless questioned. I'm very happy that those songs I wrote as a young man have lived on into the 21st Century and that it still sounds great. I prefer the 7″ mixes of 'Relax' and 'Two Tribes' etc that Australian Julian Mendelsohn did, than the ones on the album.
The songs from this album seem to have a phoenix-like quality, continually returning. This year we've seen new mixes from Blank and Jones and Blondie has just recorded 'Relax'. What do you attribute their longevity to?    
I just think they're great pop songs ultimately, with catchy refrains that touched people on the inside, and of course made some of us dance.
Holly Johnson's 'new album 'Europa' is available now.
---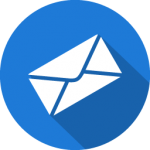 Subscribe
to OUTinPerth's E-Newsletter and keep up to date with the latest news.
Sign up now
.  
---
Update: An earlier version of this article incorrectly titled Holly's new album.