Review | Celebrate dance and culture with Djuki Mala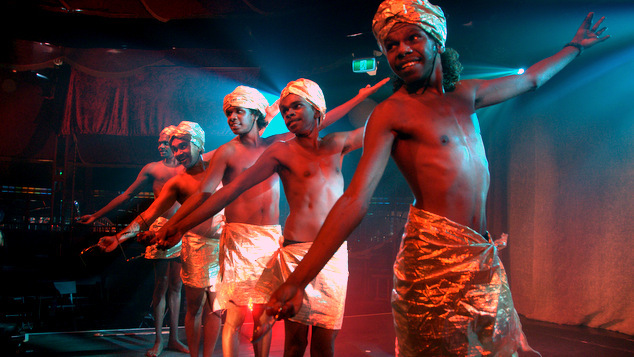 Djuki Mala | Salon Perdu Spiegeltent | Until Tues Feb 14 | ★ ★ ★ ★ ★
Big Frank's wife tells the story of how he loved to dance the traditional dances handed down through the generations. He saw that a way to get the young men of his remote community out of depression and off substance abuse was to encourage them to appreciate these dances.
When Big Frank fell ill, he was cared for by a Greek woman in Darwin Hospital and the young men wanted to pay tribute to her by using the music of Zorba the Greek to create a dance. The Chooky Dancers became an instant YouTube hit and have travelled the world with their unique blend of traditional Aboriginal dance and modern dance forms.
The dancers from Echo Island North East Arnhem Land are sensational. Their high energy performance embraces both their traditions and the music that has influenced their dancing as they grew up. The backdrop is a video of their country elders including Big Frank's wife talk about how they started the dance troupe.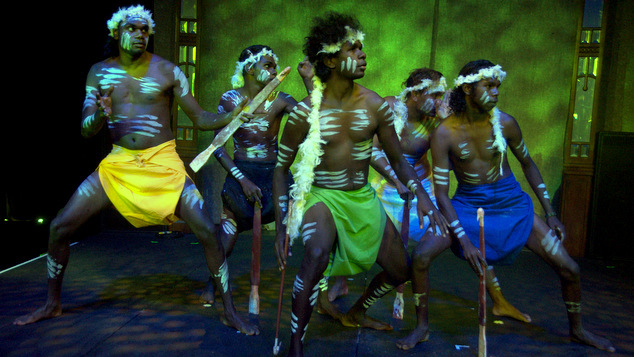 I never thought I'd see the famous Singing in the Rain dance performed by dancers wearing only footy shorts. These guys are full of fun and cheekily interact with the cheering, clapping, stamping audience who can't get enough of them.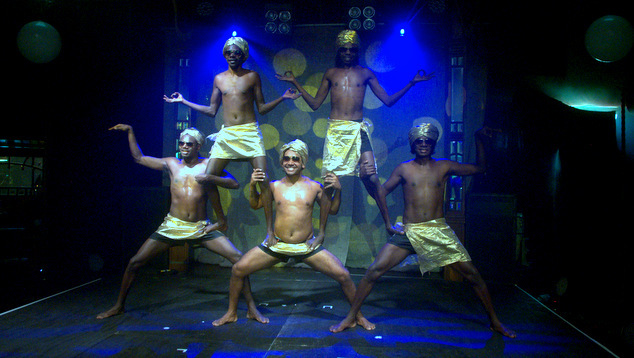 The multi-talented dancers must be feeding off pure adrenaline as they celebrate many forms of dance. Their performances have also been a way for the world outside North East Arnhem Land to celebrate their culture.
Djuki Mala are at The Pleasure Gardens until 14 Feb and have just put on some extra late night shows because of their sell-out popularity.
Lezly Herbert
Catch Djuki Mala in the Salon Perdu Spiegeltent until Tuesday February 14th. Tickets and more information available from fringeworld.com.au