Review | Flight Facilities intimate party delights fans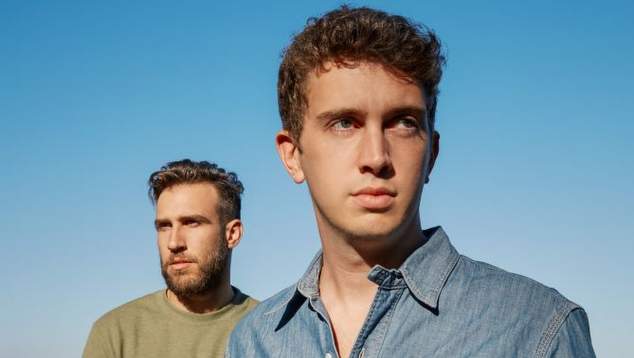 Flight Facilities 'The Return Flight'  | Villa | 11 May 2018 | ★ ★ ★ ★  
When you manage to sell out a gig almost immediately, the weight of expectation can sometimes be overbearing. The hype had been building ever since Flight Facilities announced a series of intimate Australian shows to kick off their 'Return Flight' world tour. But the fans got what they came for – a polished display of synth-driven pop grooves.
Dressed to the nines in their signature pilot getup, Hugo Gruzman and James Lyell greeted the packed house with a "Wassup Perth!". You got the impression they had a surprise or two up their sleeves.
We got that in the first few moments when 'Dominic' emerged from the side of the stage to deliver a very special message to his girlfriend. The proposal went ahead without him getting down on his knee, much to the chagrin of several women in the audience (and the amusement of Lyell). She still said yes.
But I digress. The crowd were here for the boys. And the rhythmic strength of their songs was apparent right throughout their set.
Track Stranded slowly revealed itself as guest vocalists for this run of shows, Ric Rufio and Grace Pitts, were introduced to the audience. Rufio managed a serviceable performance of Sunshine and even an unexpected cover of Drake's Passionfruit. But it was Pitts who stole the limelight. Her emphatic stage presence and sultry vocals in the devilishly funky Arty Boy made it hard to take your eyes off her.
Latest single Need You had the crowd singing along instantly. The chorus was simple but effective and there to be screamed out, "I need you. But you don't want me, don't want me too" – the melancholy ringing out long after the voices faded.
Nostalgia also made an appearance in the form of Crazy Penis' There's A Better Place (sampling from Gene Wilder's Pure Imagination). Its seamless transition into Clair De Lune, otherwise known as 'that song from the Telstra ad', provided one of the night's more surreal moments.
Disco-anthem Foreign Language rounded off the set, with Lyell's slick bass helping to accent the dance-worthy single.
Following a brief intermission, Pitts led the crowd in a karaoke rendition of arguably the duo's biggest hit Crave You, before the boys said their goodbyes to the sweet tones of Donna Summer's I Feel Love.
Gruzman and Lyell succeeded in crafting an enjoyable and largely consistent performance. Their music might not be revolutionary but their shows deliver one hell of a good time.
Flight Facilities play Groovin' the Moo in Bunbury on Saturday 12 May before heading to the USA and Europe.  
Tracey Chung
---