Review | Impromptunes is a show you will want to see twice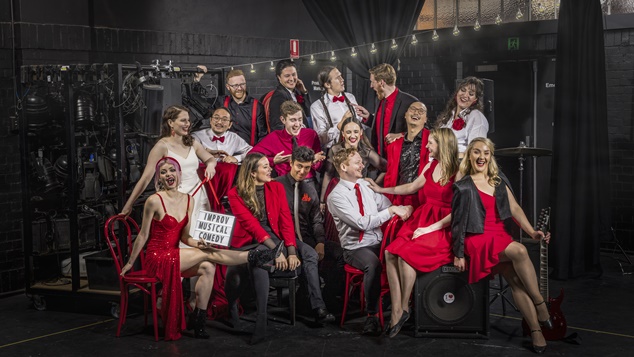 Impromptunes 10th Birthday Band-nanza | The Pleasure Gardens | Until 29 Jan | ★ ★ ★ ★  
Musical-theatre-comedy-improv act Impromptunes are celebrating their 10th birthday and they've stepped it up adding a three-piece live band to the 2023 Fringe World show.
This troupe of talented musical theatre loving performers deliver an impressive show where they ask the audience for a theme and then on the spot create an hour long musical. They claim every performance is completely different and it's all made up on the spot.
On Saturday night they selected Help Me I'm Poor as the name for the musical that was conjured out of thin air, and seconds later a musical journey commenting on the British class system was willed into existence.
With songs including Our Chance to be Wealthy it was a West-End style presentation that Sir Andrew Lloyd Webber would have been proud of. With characters trying to rise above their station, and toffs exploring the seedier side of life, there was a lot of material to be mined for comedy.
With the upper-class having a fascination with ponies, we were soon diving into the slightly risqué musical number You Gotta Ride a Horse Man Tonight.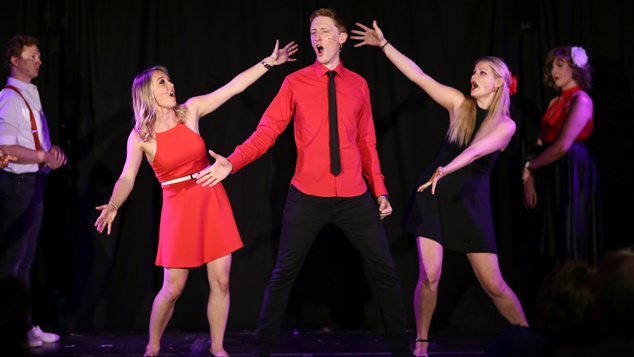 The songs were funny, the characters were well defined, and the band was as tight as the bolt on a flat tire at the side of the freeway on a hot summer's day. Having come up with the entire concept within a few seconds was impressive.
Every night of the show is different, and a new musical is created at each performance. Meaning if you go again, it'll be a completely fresh experience. I wanted to return to see what they come up with on another night, and also to explore just how much of the show is pre-determined. They say none of it is.
If you love musical theatre, if you're the kind of person who can distinguish a Sondheim lyric from your Rogers and Hammerstein, and if you adore a technicolor dream coat, or have ever sung along to a tune about being 'popular' – this is the show for you.     
See Impromtunes until 29th of January. For tickets and more information, head to fringeworld.com.au
Graeme Watson is an editor at OUTinPerth. He has a background in journalism, creative writing, dance, theatre, radio and film working as a performer, producer and writer. Graeme writes for a variety of publications and has been working as a reviewer since 1997.
---

You can support our work by subscribing to our Patreon
or contributing to our GoFundMe campaign.