Review: Limbo – will have you sitting on the edge of your set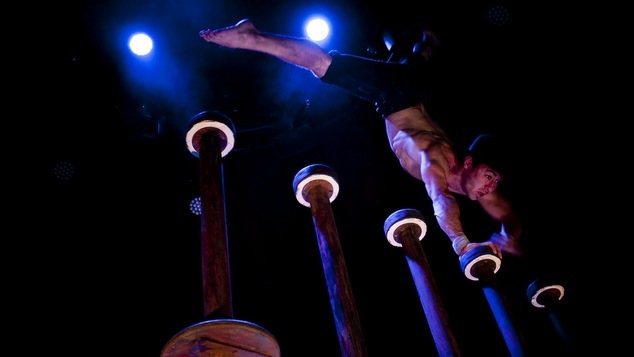 Limbo | Palais de Glaces at Until 21 Feb Elizabeth Quay | ★ ★ ★ ★ ★ and then some
Limbo is a sensation, the captivating 90 minute show immerses the audience into a dark world where feats of strength, skill and showmanship are displayed.
There are moments in this hypnotic presentation where you wonder if what's before you can actually be real. You'll find yourself wondering; Can a person's body contort into that shape? Are we sure there are no wires making this possible? Surely things just don't bend that way?
Prior to this show setting up camp in Fringe World's new Elizabeth Quay space people said it was a bit like 'La Soiree' or reminiscent of 'Absinthe', that visited Perth last year. While they are both great shows – 'Limbo' is a theatrical wonder of it's own.
The show has a unique soundtrack, a psychedelic gypsy inspired soundscape that is played live by a band with Tubas, funky bass guitars, muffled voices, bongo drums and a wide variety of other instruments. From the opening note to the band's final bow, you're transported to another world.
Out of the darkness Danik Abishev is dragged onto the stage clasped in chains. He appears to be imprisoned, a series of wooden poles before him, but Abishev flips upside down balancing on his hands and bounces from one pole to another in an unbelievable presentation of strength and balance.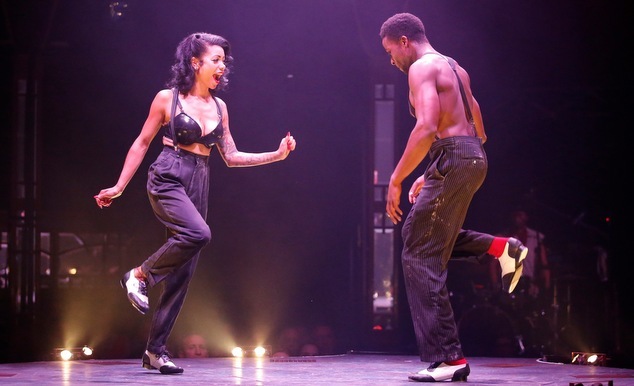 Dancer Hilton Denis tap danced like he was possessed, his fancy footwork and syncopated beats giving the show an old school stamp of style and class. The energetic performance blowing the horn for the start of the party. Tap Dancing is really hard, trust me – I know I studied it for years, Denis was a master of the art.
German contortionist Tigris showed off his lean muscular body as he displayed skills in balancing while he twisted into different shapes. The audience grimacing and opening their eyes wide as they wondered if it what before them was actually real, if you saw it on screen you'd swear it was a visual effect.
Circus performer Mikael Bres defied gravity with his impressive pole dance that saw his plummet from the top of the circus tent to the floor in just seconds, with Bres regaining a hold on the pole just centimeters from colliding with the ground.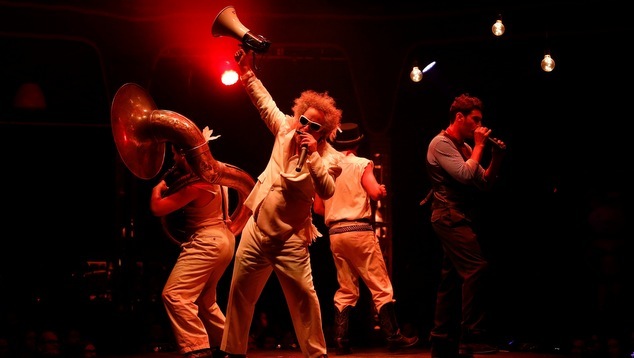 Heather Holliday darted onstage between towers of flamers that shot up into the air, eating fire and swallowing swords, making it look as easy as eating pie.
One of the many highlights was when the performers balanced on long poles at the side of the stage and began oscillating back and forth and ever increasing speeds. The stunts they performed while looming over the audience were both comical and awe inspiring.
Limbo's not a show with a story line, or a message to share, it just takes you to another place, one way things are quite freakish, the normal rules don't apply and everyone oozes mountains of style.
Simply put, it's sensational.
Graeme Watson, Images: Tony Virgo, Che Cory