Review | Mâché: Repose misses the mark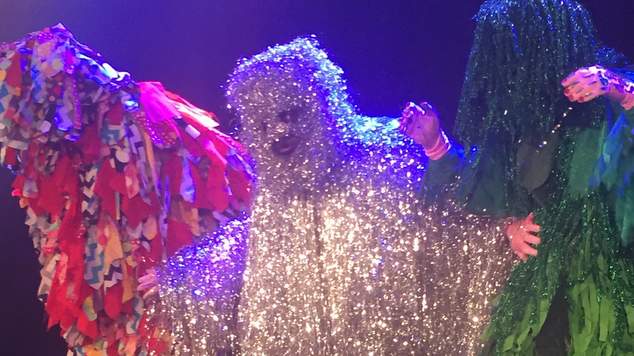 Mâché Reposed | De Parel | Until 25th January | ★ ★ ★ ½ 
On a slightly warmer January night than one would have liked, I started our 2019 Perth Fringe Festival with Gendermess Productions Mâché: Repose.
Gendermess is a collection of Club Kids, Gender F**ked drag queens and performance artists and Fringe is nothing new to them. In previous years they have wowed audiences with 5-star entertainment and given Perth a crash course in what our beloved Drag scene has to offer.
Once again Gendermess have successfully bypassed the 2019 glamorised version of drag, to bring us back to the days of Club Kids and dance club music days with a brand-new array of performances from Donna Kebab, Ginava, Perri Oxide, Skye Scraper and Sassie Cassie. Mâché: Reposed is guaranteed to leave audiences questioning what they have just seen.
The creativity of each performance is astounding. The choreography excels. The costumes were a cut above, and the emotions were raw… But where was the overall theme?
I understand that the production is a showcase of individual performances, but I failed to see the connection that held them all together.
On top of this, Mache: Repose fails to connect with the unique potential for audience engagement offered by the De Parel Spiegeltent.
A Spiegeltent was originally designed as a traveling dance hall and performance space with the performers having the ability to entertain throughout. The central floor was never intended to hold a seated audience, it was designed to provide a unique performance space with seating in the round to allow. for complete audience engagement.
Instead, Mâché: Repose limits its performers to a small rectangular stage at one end of the tent really with audience in front and that really held them back from the utilising the venues full potential.
The music was loud, the lighting was messy and the lack of strong story-line really held me back from fully engaging with the performance. I understand and appreciate the fact that the artist's intention was take us on a journey to a place we haven't been, to show us new things and to broaden our perspective.
Ultimately the lack of cohesion and weak overall production value really let the show down.
The ensemble cast were phenomenal. They had a great stage presence, were well choreographed and had an entertaining approach throughout the entire night, Overall however Mâché: Repose missed the mark for me.
Mâché Reposed is playing at De Parel Spiegeltent until 25 January, tickets are available from Fringe World. 
Brad Harris
---