Review: Rhys Nicholson – Work In Progress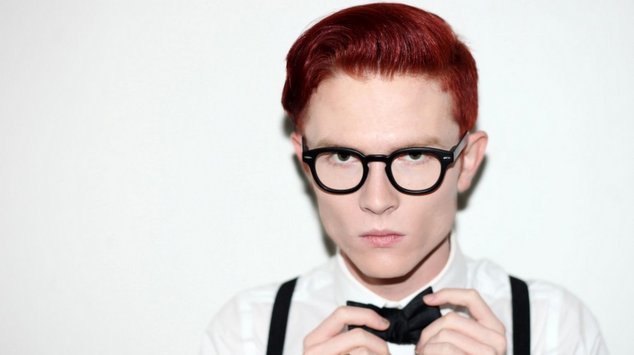 Rhys Nicholson – Work In Progress | Laksa Lounge @ Noodle Palace | Until Feb 20 | ★ ★ ★ ★ ★
I should be honest from the get-go here. I have a very particular sense of humour, and I know I am prone to being cynical, especially when it comes to Australian comedy.
Aside from Gina Riley, Jane Turner & Chris Lilley – there aren't a lot of Aussie comics that appeal to me. This is not a criticism of their talent, their comedy simply does not match my taste and that should be expected. I don't expect every comedian's material to align with my personal taste, and I don't expect to see it.
Then I saw Rhys Nicholson.
As a gay Aussie redhead with social anxiety that used to be a little chubby and has an aversion to white wine because it makes me mouthy and belligerent – Nicholson wasn't just speaking to me, he tore my memories from the depths of my mind and re-purposed them as a stand-up performance. (Rhys, if you're reading this – I felt represented and I hope that bothers you.)
Nicholson was beautifully irreverent in his set, speaking candidly about gay sex, drug use and mental health. What makes Nicholson stand out from other comedians for me, is that the core of his humour comes from self-deprecation, not from the misfortune of others.
The comic admitted from the beginning of the show that it is a work in progress (It's in the title, people!). What could have come off as lazy was actually very charming. On the rare occasion Nicholson had forgotten his place, he would grumble and giggle at himself and check his notes, which was certainly more endearing than bothersome.
Humour is subjective, and I won't be doing any favours by the artist if I just recite his jokes. What I can tell you, is that Nicholson is a master of comedic timing and self-derisive humour. He is a skilled story teller and his dead-pan presentation is peppered with moments of unexpected in-your-face campery.
Rhys Nicholson is an exciting diamond in the comedy rough here in Australia, a must-see for anyone who is tired of the standard of comedy that goes to air on Aussie TV. Nicholson and I may share a similar experience, but I can assure you that you don't have to be a queer redhead who knows he's not well to appreciate his talent.
Leigh Andrew Hill
Catch Rhys Nicholson at the Laksa Lounge @ Noodle Palace until Saturday 20th February. Tickets available from Fringeworld.com.au.
---

Love OUTinPerth Campaign
Help support the publication of OUTinPerth by contributing to our
GoFundMe campaign.