Review | Sinsuality 2: Back In Bed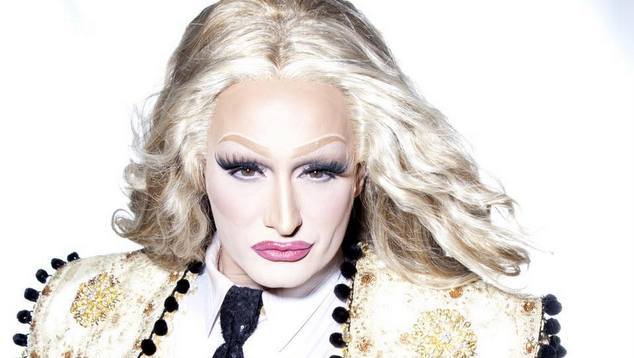 Sinsuality 2: Back In Bed | De Parel Spiegeltent | Until Feb 18 | ★ ★ ★ ★ ★ 
A good Fringe World show has you only checking the time on your watch once or twice maybe, but a great Fringe World show flies by with such fabulous ferocity that, when it ends, you're all like "Wait…no…I WANT MORE!" – Sinsuality 2 is clearly the latter kind of show.
Now, I've known Sinsuality 2 hostess with the most, Barbie Q, for a very long time. We're talking like back in her baby drag days, y'know. In that time, I've come to learn that Barbie likes to run a very tight ship. It's a discipline and drive that Barbie clearly shares with the other artists in this show, and it shows. These creatives, as a creative whole, make some truly spectacular cabaret circus magic together.

The premise of Sinsuality 2 is deliciously simple: take The Seven Deadly Sins, make them sexy as hell and work the audience up into a sweaty, seething hot mess. Of course, the nuance to this is genius: articulate those sins through circus crafts, like contortionism, burlesque, boylesque, aerial, silks and drag. Then let these components wrap and writhe around each other, charging the whole production with sin-sational skills and visuals.
So… what to expect?  Besides plenty of seat-wetting fun? There's athletic articulation of aerial hoops that makes for a Sappho synergy of synchronisation courtesy of Kinetica. There's an innate envy that comes from watching the lithe and liquid (as in movement and drink it up with your eyes, bitches) lavishness of Ruby from Bobbi's Pole Studio: holy wow!
Then you have the violent throes of an aerial solo, some super sexy boy drag, the gorgeous Sugar D'Jour (who manages to make even narcolepsy sexy sexy sexy) and a perverted scripture of how to contort and pop your ligature (although maybe don't try it at home folks).
And then there's Barbie. My word this one has grown. In capacity, capability and carnal choreography. As the linchpin of sin that keeps this show running, Barbie must be applauded for creating a piece of Perth based circus that makes you think "Whoa…that's the end!? NOOOOO! MORE!" Which is exactly how I felt when the hour long visual feast came to a close.
See this show. This is Perth circus talent at its best. This is the kind of thing that makes you super proud to be a sandgroper. But please, for the love of the Gods, bring drop sheets: this show is sure to leave you wet… in more ways than one.
Sinsuality 2: Back In Bed continues sinning until Saturday February 18th in the Fringe Central De Parel Spiegeltent. Tickets and more information available from fringeworld.com.au
Scott-Patrick Mitchell