Review: 'Things I Know to be True' is layered, compelling and provoking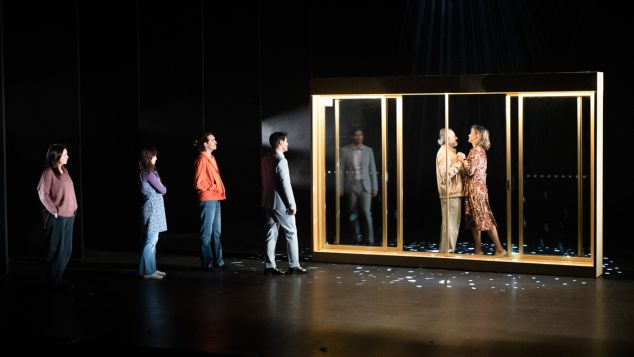 Things I Know to Be True | State Theatre Centre | Until 18th June | ★ ★ ★ ★ ★
First performed by the South Australian State Theatre Company in 2016, Andrew Bovell's play, Things I Know to Be True, has received critical acclaim and commercial success.
The story of an Australian working-class family made up of Mum and Dad and four kids has gone on to be staged by many theatre companies around the world and a television adaptation is in the works.

We're introduced to the Price family via a monologue from youngest daughter Rosie, who has just returned from a European backpacking holiday. Her first big burst of freedom, away from her loving family. Now she's been out of in the world on her own she's eager to explore her independence further, but she's the last of four children to fly the coup, and after she goes her parents will move into the next phase of life – empty nesters.
We quickly fall in love with all of the family. Dad Bob Price (Humphrey Bower) is at home all the time now since he took a redundancy from the factory he worked at for decades. Mum Fran (Caroline Brazier) is still working all hours as a nurse, including those dreaded late-night shifts.
The kids have mostly moved out, but they haven't gone far. Daughter Pip (Emma Jackson) is married and working as an education bureaucrat, she lives just around the corner with her partner and two young children. Eldest son Mark (Kaz Kane) works in IT, while third child Ben (Will O'Mahony) has a career in financial services, he still drops his washing off. As for the youngest Rosie (Laura Shaw), she's still working out what she wants to do with her life.
All the action takes place around the kitchen, or out on the patio. The clever rotating set spinning between the two spaces. The beautiful simplicity of those glass sliding doors, a universal feature in almost every Australian home. This is one family, but it many ways – they're so representative of many families.
The staging is another success for set and costume designer Zoë Atkinson and lighting designer Mark Howett. While composer and sound designer Ash Gibson Greig adds another layer of magic bringing suburban Australia to life on the stage.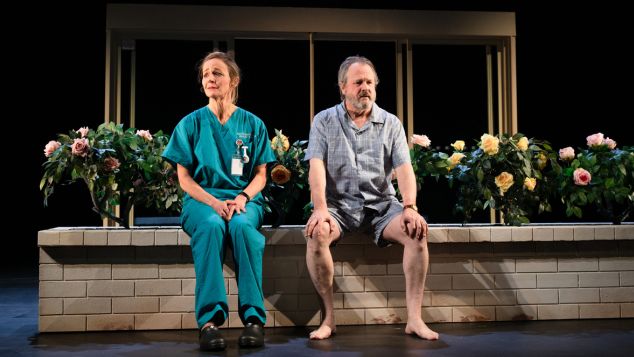 As the story unfolds, we're treated to a lot of laughs as Fran and Bob deal with every changing scenario as life moves on and each of their children present different challenges and dilemmas.
They grabble with the hopes they held for their children and begin to accept that the narratives they had in their minds for each of their children's lives might differ from reality. At the same time, they begin to question the choices and sacrifices they've made to be able to create a family.
The premise is incredibly simple, it's a modern take on a kitchen sink drama. Almost all the action occurs around a world where people are making cups of tea, looking for the car keys, and peeling the potatoes. It's beautifully written and through the many revelations the work touches on a wide range of themes.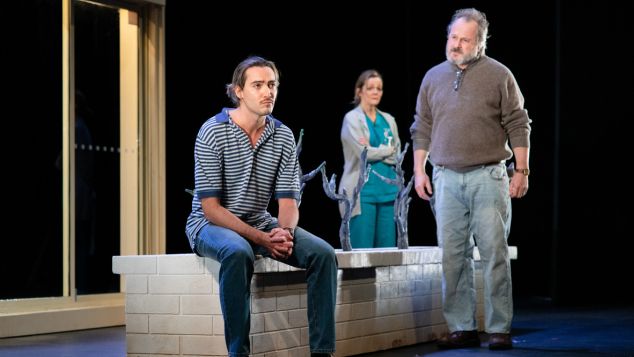 While the play provokes laughter throughout, it also has some crushing and devastatingly emotional scenes. As the family members each slowly reveal parts of their personality that have been hidden, a gamut of emotions is generated.
Legal troubles, failed relationships, moving away from home, infidelity are all included alongside discussions of gender and sexuality. The play includes one of the most realistic depictions of how challenging the coming out experience can be.
The various developments touch on themes of class, aspiration, loyalty, honesty and humility. It makes you consider what the sacrifices we all make to maintain relationships and hold families together.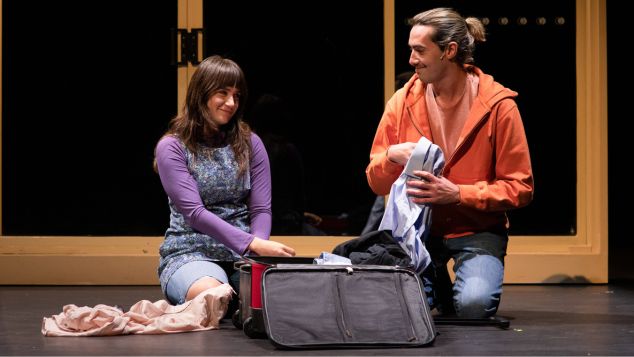 This is the first production to be directed by Kate Champion since she took on the role as the company's Artistic Director, and it follows on from the great success of Cyrano and The Bleeding Tree earlier in the year.
Speaking to OUTinPerth at the season launch last year Champion shared that she was drawn to the play for many reasons.
"It's generational, it's family, and it's a well told story by such an experienced writer." she said. "It's just got the funniest writing and it's deceptively not simple. He cares about humour and tragedy, and it's just incredibly relatable."
Champion said the tale had something for everybody, because it touched on so many different experiences via the six characters.
"It's just a very good piece of theatre written by someone at the top of their game, and it's a family story. There's barely anyone that doesn't come from a family or is associated with a family." Champion said.
The performances from the six actors Black Swan have cast are engrossing. You quickly feel like you know, and have affection, for each member of the Price tribe. It's a true ensemble peice with each actor having their moment to shine.
Things I Know to Be True is on now, tickets are available from Black Swan State Theatre Company. 
Graeme Watson, images: Daniel J Grant. 
---

You can support our work by subscribing to our Patreon
or contributing to our GoFundMe campaign.