Review | 'What's Love Got To Do With It?' is a bumpy ride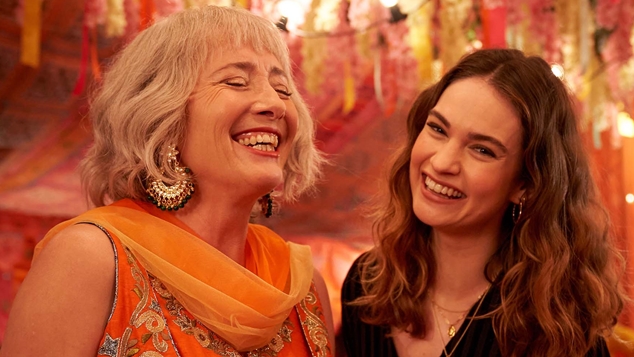 What's Love Got To Do With It? | Dir: Shekhar Kapur | ★ ★ ★ ½ 
Not to be confused with the film based on the life of Tina Turner, the latest film questioning what love has to do with it is a rom-com. Set in extravagant locations in London and Lahore, there is never a doubt that the two impossibly nice central characters will eventually get together after a bumpy ride full of forgettable humour, but it does leave the audience with food for thought.
Zoe (Lily James) lives on a palatial houseboat and is an award-winning documentary maker who is faced with a barrage of political correctness when trying to pitch her next project. She has just been told that her childhood friend and neighbour is going to embark on an arranged marriage and, in desperation, says she will make a documentary about 'love contractually'.
Kazim (Sharad Latif) is at the top of the food chain, according to the marriage broker, as he is a doctor, but he is quite happy for his parents to source a bride. Insisting that the arrangement is now an 'assisted marriage', Kazim's parents are an example of how successful such a match can be.
While living in Lahore with her Muslim husband, scriptwriter Jemima Khan was able to see a profoundly different perspective on finding lasting love. For her, the film is an exploration of the contrast between Eastern and Western approaches to romance.
Zoe is a serial 'swipe right' dater who is often asked to babysit her sister's children. With her experience of kissing a lot of frogs and dating heaps of wolves, she is able to entertain the two young girls with hilarious, but oh-so-true bedtime stories of fractured fairy tales.
Emma Thompson, as Zoe's mother Cath, manages to milk the comedy out of every scene but after the laughter dies down, the film delves into some quite heady issues around not persuing any romance, about cross-cultural marriages and about difficulties of continuing the tradition of selecting spouses for your children.
Zoe follows as the whole family go off to Lahore for the wedding, and she manages to get deep-and-meaningful interviews with all the people that matter. Uncomfortable truths are revealed in the last act but audiences can be assured of a happy ending.
Lezly Herbert
---

You can support our work by subscribing to our Patreon
or contributing to our GoFundMe campaign.