Ricky Rebel likes boys, but sometimes he likes girls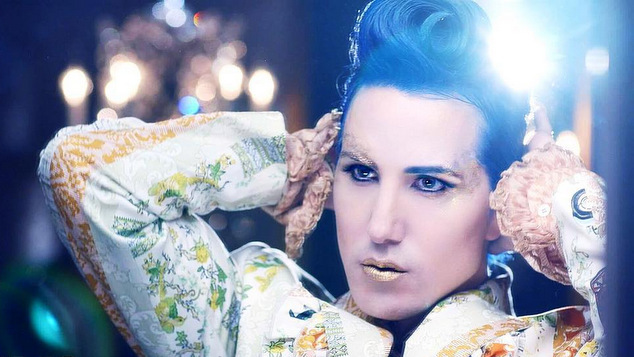 Singer Ricky Rebel has just released his latest song and video and it's a wonderful ode to sexual fluidity and a ménage à trois.
The instantly catchy tune see Rebel share a declaration that he likes boys, boys, boys… but sometime's he likes girls.
The video is also packed with fashion, dance moves, pole dancing, blue hair and gold lipstick.

The LA based performer began his career in '90s boy band No Authority where the band's managers asked him to be less feminine.
Just 18 at the time, the singer hadn't even worked out he was gay yet, but label bosses were quick to tell him that publicly he should stay in the closet.
No Authority had a minor hit with their tune Can I get your number? and worked with Producer Rodney Jerkins who also worked with Michael Jackson, Destiny's Child and later Lady Gaga. The band toured with Britney Spears as a support act, but never cracked the big time.
After the band spit Ricky reinvented himself as Ricky Harlow, an emo rocker, but his big break came when My Chemical Romance cast him as Show Pony – a fictional character related to their 2010 album  Danger Days: The True Lives of the Fabulous Killjoys.
From here Ricky Rebel was born. The musician has put out a couple of tracks but Boys and Sometimes Girls is the one that's got our attention.
In a Q&A session earlier this year Ricky told fans that his dream collaborator would be Madonna, who he cites as an inspiration.
OIP Staff  
Tags: Bisexual, CAMP, choreography, gay, LGBT, LGBTI, LGBTIQ, ménage à trois, music, No Authority, pole dance, queer, Ricky Harlow, Ricky Rebel, threesome, Video