Rising anti-LGBT sentiment in Indonesia is affecting tackling HIV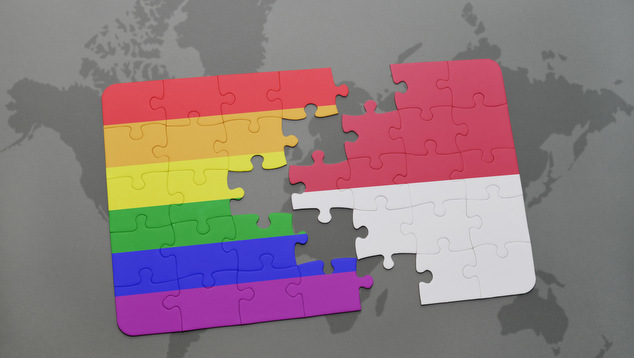 Human Rights Watch have warned that rising discrimination against the LGBTI community in Indonesia is having a negative effect on the countries efforts to tackle HIV.
"The Indonesian government should recognize that its role in abuses against LGBT people is seriously compromising the country's response to HIV," said Kyle Knight, LGBT rights researcher at Human Rights Watch.
"One particularly troubling aspect of the anti-LGBT panic is that public health outreach to such populations has become far more difficult, making wider spread of the disease more likely."
The number of new diagnoses of HIV in Indonesia has risen dramatically over the last five years.
The prevalence rate of HIV among gay men in Indonesia has jumped from 8.5 percent in 2011 to 25 percent in 2015, according to a new report from Human Rights Watch.
Indonesia recorded 46,357 new HIV infections in 2017, with nearly a quarter of those among men who have sex with other men, according to government and UNAIDS data. Other groups included sex workers and intravenous drug users.
While heterosexual sex still makes up the vast majority of new cases of HIV in Indonesia the number of cases among the LGBT population is growing as health professionals note that they can no longer conduct outreach work targeting places where gay people meet, because these gatherings are also being targeted by the police.
In recent years there has been a push to change Indonesia's laws and make homosexuality illegal. Gay men and transgender women have recently been increasingly targeted via the countries vaguely defined anti-pornography laws.
OIP Staff
---