Robbie Williams drops epic new tune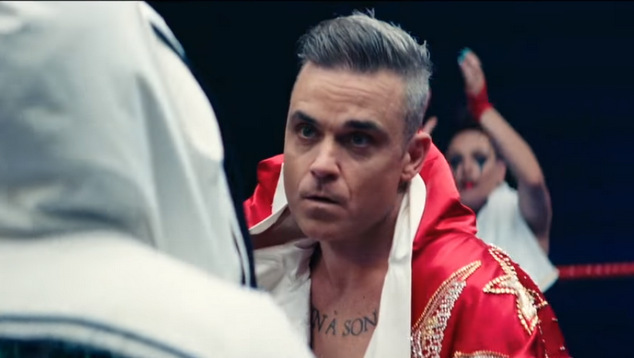 Robbie Williams has released the title song from his forthcoming album. Heavy Entertainment Show is a classic Robbie Williams tune that is catchy and memorable from the first listen.
The album will be out in early November and includes duets with Rufus Wainwright and John Grant. Robbie's also had some help writing the songs teaming up with Ed Sheeran and Brandon Flowers from The Killers. Producer Stuart Price (Pet Shop Boys, The Killers, Madonna, Kylie Minogue) also contributes to the album alongside Williams longtime collaborator Guy Chambers.
It's be Williams' eleventh album in his solo career. The deluxe version of the album will feature 16 tracks, including Motherfucker, which Williams performed on his Australian tour in 2015.

Williams has released a short teaser video for the tune too.