Robert Hofmann's new Fringe show asks "What the Fandango?!"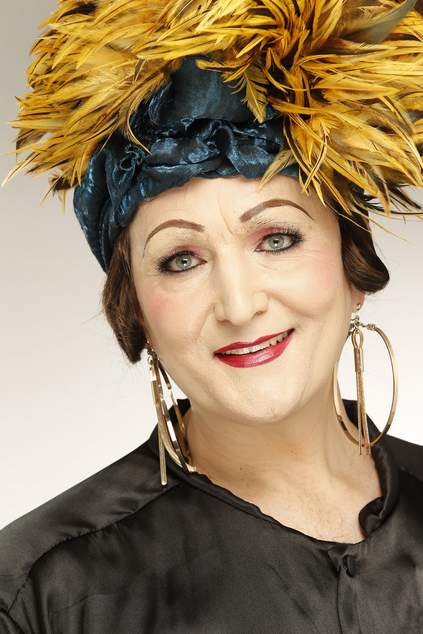 Fringe favourite Robert Hofmann has a brand new show for Fringe World 2018 and this time he's taking his assortment of madcap characters to South America.
Following on from the success of Desperately Young at Heart and It Aint Vot You Do It's Ze Vay Zat You Do It,
Hofmann's latest show bring back some of the much loved characters from his earlier productions.
Hofmann broke into the cabaret world a few years ago after a career in the opera, and his new career has taken the Perth local to Fringe shows around the world.
What the Fandango?! promises to be a humorous and delightful cabaret celebration peppered with operatic perfection.
Your show offers a sensory trip to South America, what make this continent so seductive?

Its the very stereotypical things that make South America so seductive for me: the moody tango music; the sexy, beautiful, diverse and hot blooded people; and the vibrancy and colour.
Just a little caveat: my show, What the Fandango?! offers a trip to South America and beyond which means some of the songs and scenes have nothing to do with South America.
We've only just learned that the Fandango is a South American dance. All this time Freddie Mercury's been asking us if we can dance! So can you do the Fandango?
The Fandango is a Spanish/Portuguese dance originating in the 18th Century, but with the heavy influences of these cultures on South America I figured it was appropriate to include Fandango in the show title. Especially as it can be used as a polite version of "What the F***!" Indeed my cabaret What the Fandango!? is infused with the two possible meanings of WTF!: 1. WTF is going on? and 2. WTF why not!
Bohemian Rhapsody is one of three pop songs that include the word Fandango that I know of. The other two are Too Much Fandango by Ritzi from 1976 and Whiter Shade of Pale by Procol Harum, covered by Annie Lennox and others.
Sadly I cannot do the Fandango and anyway it's a couples dance and my wonderful co-performer, Cathie Travers will be too busy playing piano accordion, guitar or keyboard to dance with me even if I could do it.
How about the Seann Truibhas, Bachata or Kullawada?

WTF?… I just gave Google and You Tube a good workout and no, I can't do any of those dances either but I wish I could. The Seann Truibhas would be particularly handy to help me kick off my trousers for quick costume changes in What the Fandango?!
If you had to pick a song that encapsulates the spirit of South America what would you go with?

Libertango by Astor Piazzolla. Its originally an instrumental piece often featuring piano accordion. I would go with that song because it's a tango by a great South American Composer and it very evocative and moody. By the way, Grace Jones did a great version with the words "Strange I've seen that face before…"
What has your on-stage character Helmut Wunderlicher been up to since his last appearance at Fringe World?

Helmut Wunderlicher has been re-writing the lyrics of his favourite romantic songs in both classical and popular music to address some of the dramas encountered in same-sex relationships for his workshop called Songs of a Gayfarer which he is presenting in What the Fandango?! Being a relationship counselor, he is very excited that there is a performance on Valentine's Day (February 14.)
You play four different characters in your show, on quiet nights at home do you have conversations between the quartet?

Now that you mention it, that does happen! Sister Virgillious never lets anyone get a word in edgewise so its tricky. Susan Higgins, the church guitarist just gets all passive aggressive. Dr Gaye Thyme is always bemoaning her life as a singing teaching academic and wishing she could break free and become a sultry cabaret singer, a kind of latter-day better-singing-version of Marlene Dietrich. Helmut Wunderlicher is always offering the other three relationship counselling as he can see they desperately need it.
What's the secret to a successful quick change?

There are three ingredients to a successful quick change. Firstly, having fantastic costumes and a "frock and wig prop" designed by the legendary Cherie Hewson. Secondly, wearing nice neutral black shorts, t-shirt and ballet tights under all the costumes so I am confident the audience won't be seeing more of me than they want to. And thirdly, having a great director like Stuart Maunder to help you choreograph the costumes changes that happen on stage while singing.
What the Fandango?! is playing at De Parel Speigeltent in The Pleasure Gardens from 13-17 February. Tickets are available from Fringe World.
Graeme Watson, images by Chris Huzzard. 
---
Support OUTinPerth
Thanks for reading OUTinPerth. We can only create LGBTIQA+ focused media with your help.
If you can help support our work, please consider assisting us through a one-off contribution to our GoFundMe campaign, or a regular contribution through our Patreon appeal.