Robin Williams Has Passed Away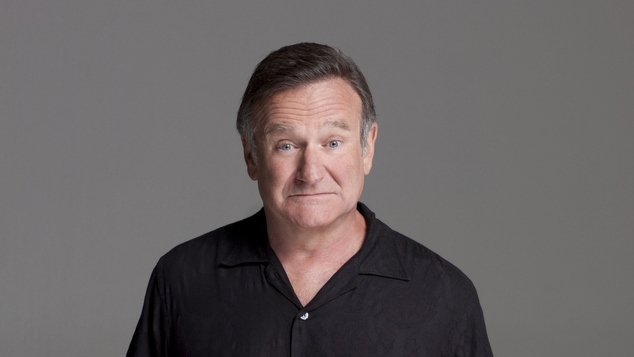 Legendary actor and comedian Robin Williams has passed away.
According to the Marin County Coroner's Report, the suspected cause of death is suicide.
Williams, aged 63, had been battling severe depression, according to a statement from his publicist.
Williams first rose to fame as an affable alien in 'Mork and Mindy', and went on to inspire a generation of audiences and comedians in 'Patch Adams', 'Good Will Hunting' and 'Dead Poet Society', and a number of acting roles and stand up comedy tours.
Williams won the hearts of younger viewers in 'Mrs Doubtfire', and as the voice of Genie in Disney's 'Aladdin'. For the latter, much of his dialogue was allegedly off the cuff, as Williams was renowned for his improvisational skills.
In 'The Birdcage', Williams portrayed gay nightclub owner Armand Goldman. Goldman and his partner have a son, who announces his engagement to the daughter of a conservative politician, and the pair agree to put on the facade of a heterosexual couple when they meet their future in laws.
Williams played gay radio host Gabrial Noone in the 2006 adaptation of prolific gay author Armistead Mauphin's 'The Night Listener', and one of his final roles was as a gay character struggling to come to terms with his sexuality in 'Boulevard', which screened at the Outfest Film Festival in Los Angeles last month.
Williams' is survived by his wife and three children. His wife, Susan Shneider, released the following statement:
"This morning, I lost my husband and my best friend, while the world lost one of its most beloved artists and beautiful human beings. I am utterly heartbroken. On behalf of Robin's family, we are asking for privacy during our time of profound grief. As he is remembered, it is our hope the focus will not be on Robin's death, but on the countless moments of joy and laughter he gave to millions."
US President Barack Obama honoured the actor in a statement, which read in part:
"Robin Williams was an airman, a doctor, a genie, a nanny, a president, a professor, a bangarang, Peter Pan and everything in between. But he was one of a kind.
"The Obama family offers our condolences to Robin's family, his friends, and everyone who found their voice and their verse thanks to Robin Williams."
Readers seeking support and information about suicide prevention can contact Lifeline on 13 11 14 or Kids Helpline on 1800 551800 or beyondblue at 1300 22 4636 .