Roller Derby's 2023 season is about to start and they need more players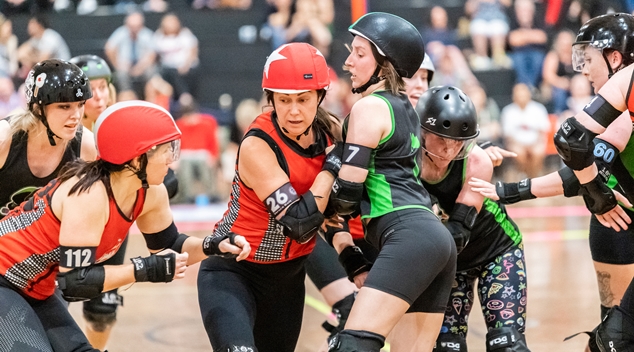 Perth Roller Derby are getting ready to roll out for their 15th season this year, and are recruiting new skaters and officials.
The league will be hosting two information sessions where prospective new members can learn more about the sport and chat to current skaters, referees, and non-skating officials about their derby experience.
League President and skater, Lauren Waye, says there has been an increase in popularity for roller skating as a recreational activity over the last few years and r oller derby is a great way for people to use their skating skills to participate in an exciting team sport.
"Learning to play roller derby is a great way to challenge yourself and push yourself outside of your comfort zone. While it can be scary to learn something new, especially as an adult, our coaches are there to support you and cheer you on."
Don't be discouraged if it's been a while since you've picked up a pair of roller skates or if you've never been on wheels before.
"There's a misconception that you need to be an advanced skater to get started playing roller derby. We actually go right back to basics and teach you the fundamentals of roller skating first before moving onto derby specific skills in our beginner program." Waye said.
To learn more about the different ways you can get involved with Perth Roller Derby, you can attend one of their new member information nights being held at Morley Rollerdrome on Sunday 29th January or Thursday 2nd February.
Source Media Release
---

You can support our work by subscribing to our Patreon
or contributing to our GoFundMe campaign.