RTRFM's all female line up for International Women's Day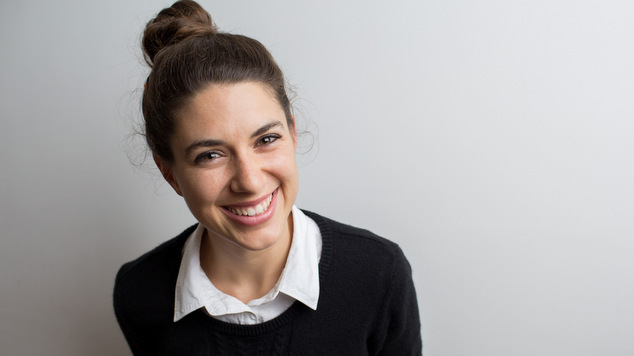 To celebrate International Women's Day every interview, every song and every presenter appearing on RTRFM today is female.
With a history that spans more than 100 years, International Women's Day celebrates the achievements of women everywhere and acknowledges and protests against continuing disparities in every aspect of society.
RTRFM's 24-hour IWD programming block features exclusively female presenters, songs and stories highlighting the achievements of women around the world.
The all-female programming kicked off at 11pm last night when Courtney Fraser delivered two hours of Jungle, Drum & Bass, Dubstep, Trip-Hop and Grime on Bass Check.
Overnight Raine van Dyle hosted the Up Late program and Emiko Watanabe took over in the early hours with Snooze Button. Wantanabe played a mix of Savages, Banoffee, FKA Twigs, Sleater-Kinney and ANOHNI, who is transgender.
Regular breakfast host Caitlin Nienaber (pictured) woke audiences up with a mix of tunes and interviews that was 100% female.
The dedication to women continues with Em Burrows delivers The Mag – exploring women's stories and sounds from 6am through midday.
At midday RTRFM's new release program Out to Lunch will be hosted by Xanthea O'Connor with the latest releases from female artists.  Afternoon beats come courtesy of Alisha Gatani on Full Frequency, while the commuters journey home will be sound-tracked by Justine Dandy on Drivetime.
Ai-Ling Truong will bring the day to a close on post-rock program Posted, followed by Jen Gruesome delivering some heavy metal sounds on Critical Mass and Minouck Dawn rounding off 24-hour programming block with massive
sounds on Behind the Mirror.
ABC criticised for similar move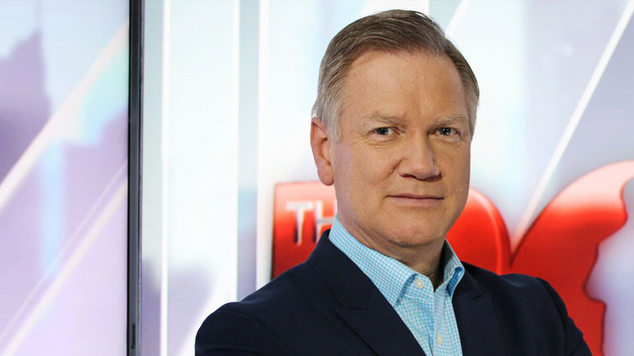 While the day long dedication to promoting female announcers and journalists is not a new event for RTRFM, other radio stations that have followed the move have been criticized for excluding male presenters.
Writing at News.com Angela Mollard labeled all female programming as a misguided token gesture.  While Ben Pobjie said the decision to have an all female panel on Monday night's Q&A, with the exception of host Tony Jones, was a regressive move.
Outspoken critic of the ABC Andrew Bolt (pictured) asked if there would be similar moves for International Fisherman's Day or International Talk Like a Pirate Day. Fellow SKY News presenter Peta Credlin said the ABC should be doing more to promote women throughout the year.
---

---
Is it a good idea?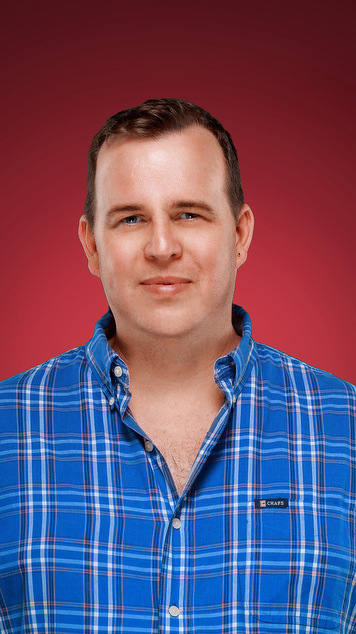 Graeme Watson – Opinion
What does a full day of women's focused programming achieve? A massive amount of things.
There will be moments today when people will be watching their TV or listening to their radio and will stop and think that it sounds odd to have two female voices without a male voice. The fact that it registers with as odd, shows that there is still inequality in the media.
A 2014 report from the US based Women's Media Center showed that there were more men than women in newsrooms, female actors are paid much less than their male colleagues, women are quoted less in articles, and columnists are more than likely to be men.
You need look no further than the succession of Breakfast teams on commercial radio who have comprised two guys and one girl to see how media is still a male dominated industry.
While there has been an increase in the number of breakfast teams featuring one guy and one girl, I suspect this has more to do with budget cuts than striving for equality.
Highlighting an issue for a single day does not mean that the issue is not being dealt with on other days.
A Pride parade doesn't mean we stop fighting for gay rights on the other 364 days of the year. We can, and should, still care about challenges faced by indigenous people on days other August 9th. Inequality for people with disabilities need to be championed on more days than December 3rd.
Creating a moment to focus on a particular issue, shining a bright light on a topic, allows us to stop and think about how we tackle that challenge in the future. It's puts topics on the agenda.
If decision by broadcasters like RTRFM and the ABC make other people in the media, and other industries stop and think about how they are tackling inequality then it's a worthwhile move.
What we see in the media can have a profound effect on wider society, and organisations that encourage debate should be championed not criticised.
At OUTinPerth we have more male than female contributing writers, more guys than girls come down to our writer's meetings. We want to change that. You can sign up to our writer's email list, or come down to our next contributors meeting.
Graeme Watson is the Managing Editor at OUTinPerth, and is a broadcaster at RTRFM.