Ruby Boots Takes on Lucinda Williams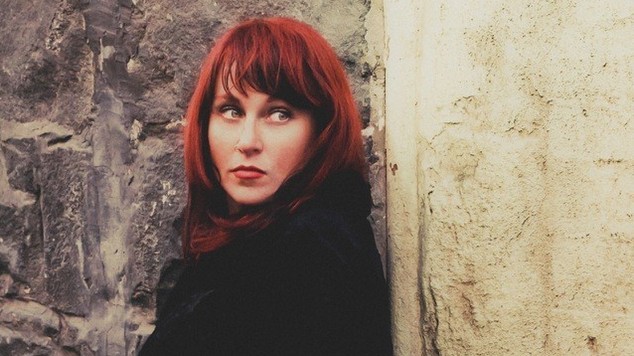 Ruby Boots is ready to take on the challenge of the Newport Hotel's weekly Record Club event.
Each week the hotel invites a local artist down to pay tribute to one of their own musical heroes by performing one of their heroes albums in full.
For Ruby Boots there was no indecision when it came to choosing which artist's work she'd like to pay tribute to, the only choice for her was Lucinda Williams. She did face a challenge though in picking which of the singer/songwriters albums to perform.
" We were going to do 'World without Tears'," said Ruby, "both Lee and I really like that one, but we just thought 'Car Wheels on a Gravel Road' would be better because it's more well known. In terms of artist in was clear who we should do, but in terms of album, that was hard because we love them all."
In rehearsing for the show Ruby has discovered some challenges, "Just trying to understand the songs and 'get inside them' is a challenge… I've been trying to make sure I get all the little nuances and understand how she approaches everything. It's been so much fun!"
Ruby Boots shares when she first became acquainted with the American folk and country singer.
"It would have been around 2005, I was studying at Leederville TAFE in the music course and my performance Lecturer Tracey [Devery], who plays bass in Rocket to Memphis said to me, 'You have to listen to Lucinda, if this is the kind of music you're playing you'll love Lucinda.' i was playing a lot of that alt.country stuff when I started out. I've been a fan for a while, I loved her album 'Essence' back them and have gotten to know a bunch of her albums."
The next big challenge for Ruby Boots is the release of her own album, something she describes as a long and arduous process.
"The albums done, the process of recording and making it was wonderful. It was an experience filled with highs and lows, but they were all wonderful. Now we're trying to find the right time to put it out, that's the long and arduous part of the process, but it's definitely coming out next year."
"Record Club' is hosted by Steve Parkin and Malcolm Clark at The Newport Hotel in Fremantle every Thursday night. Get all the details here. To find out more about Ruby Boots head to her website.