Ruby Rose fronts new Ralph Lauren campaign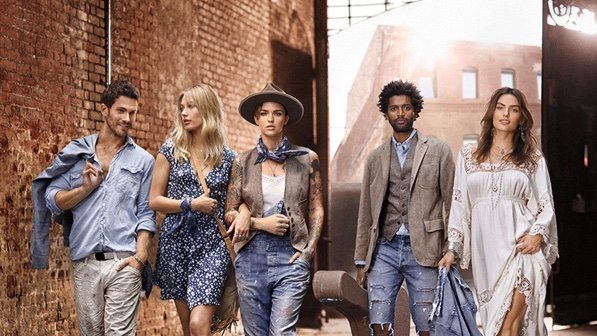 Ruby Rose has returned to her modelling roots as the face of Ralph Lauren's new Denim & Supply fashion line.
The genderqueer 'Orange Is The New Black' star rocks a contemporary Canadian tuxedo in the campaign, which is supplemented with a release video and Q&A with Rose.
"A unique and emerging talent quickly on the rise, Ruby Rose challenges herself with each new role and continues to evolve with each project she takes on," announces the campaign.
"She currently stars as a series regular on Netflix's critically acclaimed, Emmy and Golden Globe-nominated show Orange Is The New Black. Rose is a multi-hyphenate creative spirit, whose talent also extends across music, fashion, and social activism."
Rose comments on self-expression during her Q&A, touching on her love for music.
"I feel like maybe it's because I'm a Pisces… maybe it's because my mum was an artist, but art is such a big part of my life."
Watch the campaign video with Ruby below.
H/T Gay News Network