Rudd Promises Marriage Equality Bill Within First 100 Days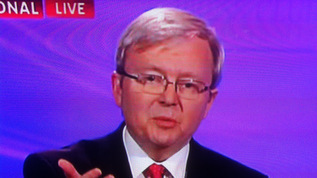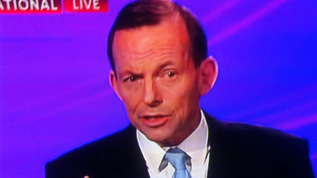 Prime Minister Kevin Rudd and Opposition Leader Tony Abbott have given extremely different priorities to marriage equality during the leader's debate.
The Prime Minister declared that a Labor government would introduce legislation within the first 100 days of government.
"This is just a mark of decency to same sex couples across the country who wish the same loving caring relationship, the for example I've had with Therese my loving wife for the last thirty two years. and for that to be formalised.
" My commitment to you is that within the first hundred days of a re-elected government the bill will come forth… to legalise marriage equality, we wold of course on our side of politics allow a full conscience vote, and I would just appeal to Mr Abbott to do the same, because folk out there want this to happen."
Opposition Leader Tony Abbott acknowledged that marriage equality is an important issue but said it was not a priority for the Coalition. Mr Abbott answered the question acknowledging that his gay sister Christine Forster was in the audience;
'It's a very important issue, my sister Chris is in the audience, I know what an important issue it is. It's not the only important issue, and I've got to say as far as an incoming coalition government is concerned the priority will be on things like reducing cost of living pressures and increasing job security."
When asked by moderator David Spears if he would allow a conscience vote on the issue, Mr Abbott replied;
"We voted in the national parliament a year ago, it was fairly decisive against same sex marriage. If this issue were to come up again in the future, it would be a matter for a future party room to determine."
Watch the section of the debate where the same sex marriage questions is asked.
This post is being updated live, and is subject to regular change.