Russia to Make 'Straight' Eurovision?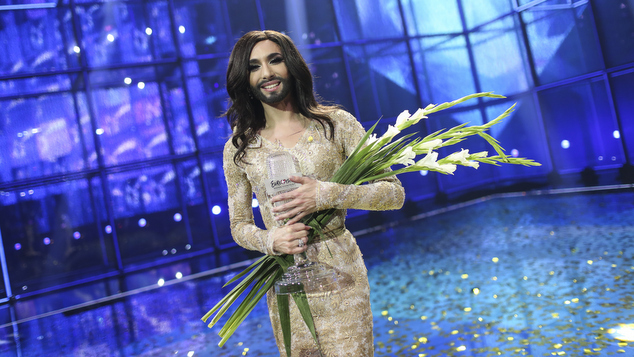 After the outrage Conchita Wurst's Eurovision win sparked in Russia, the country is reportedly considering pulling out of Eurovision altogether and forming its own 'straight' rival song contest.
Valery Rashkin, deputy leader of Russia's Communist party suggested the country pull out of the competition following the drag artist's win, and that it should make its own contest that abides by its 'gay propaganda law'.
Russia would not be the first country to do so after Turkey left the Eurovision Song Contest in 2012 due to objections changes in format. Turkey created instead the Türkvizyon Song Contest, which 24 countries from Eastern Europe, Asia and the Middle East entered last year.
After last year's Eurovision featured a same sex kiss, Turkey ceased broadcasting the competition altogether.
Valery Rashkin had this to say following the Eurovision final:
"The last Eurovision contest's results exhausted our patience.
"We must leave this competition. We cannot tolerate this endless madness."
He is hoping to instead start a 'Voice of Eurasia' contest with allied countries that would not be controlled by the West, and be more "family friendly"
The Slavic Advisory Committee in Belarus has concurred with Rashkin's suggestion, saying in a statement "Conchita Wurst's Eurovision victory symbolises the complete collapse of the European Union's moral values," the country's advisory Slavic Committee said in a statement.
"We do not need Europe!"
During the Cold War, a rival Eastern bloc song contest ran from 1977 to 1980.