Russian police detain LGBTI rights protesters in St Petersburg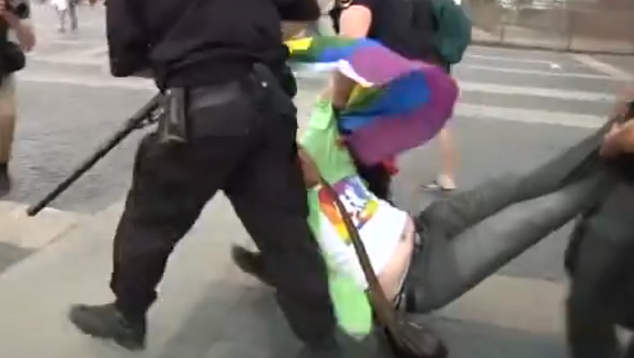 Police in St Petersburg have detained around 30 LGBTI rights protesters who were protesting without a permit.
The protest took place on Saturday afternoon. The protesters had applied for a permit for a parade but were turned down with authorities claiming road works in the area would make it impossible and that public displays of homosexuality were a risk to children's health.
Instead the protesters announced they would be staging individual demonstrations, and therefore would not be contravening the country's anti-association laws. There were no physical clashes between protesters and the police, who put all the protesters on a bus.
In 2013 Russia passed laws outlawing propaganda relating to homosexuality.
Watch what happened.
OIP Staff – video from Radio Free Europe. 
---