Review | 'Much Ado About Nothing' focuses on the laughs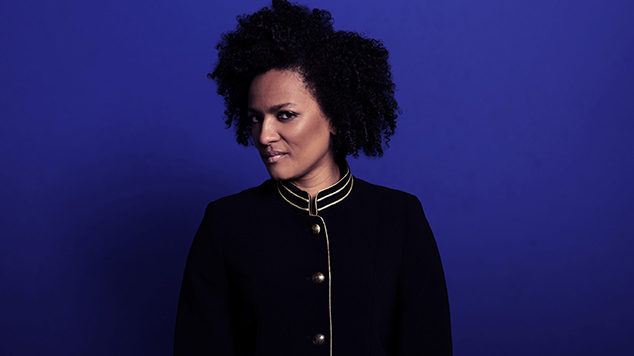 Bell Shakespeare Much Ado About Nothing | State Theatre | Until Aug 10 | ★ ★ ★ ★  
While Shakespeare's play is set hundreds of years ago, as often is the case, this production gives it a new non-defined, setting possibly the 1950's. The costumes are blazers and stylish dresses, but it doesn't take away from the central story.
Which is good because playing with Shakespeare's settings can be a hit-and-miss affair, while Baz Luhrman brought Romeo and Juliet to life with his grunge film version, I'm never going to forget Bell Shakespeare's mid-90's Macbeth in Space – which I only could handle to the interval.
Zindi Okenyo stars, as the lively Beatrice, who trades barbs with Duncan Ragg's Benedict. Both are masterful performances that are delivered with great gusto. Vivienne Awosoga is superb as the lovelorn Hero, while Will McDonald is full of energy as Claudio.
There's also memorable performances from David Whitney as Leonarto and Marissa Bennett, Danny Ball, Mandy Bishop, and Paul Reichstein who fill out the cast playing multiple roles. It was surprising that McDonald was cast in dual roles as Claudio and Borachio, he was great in both parts, but I wished they'd been able to afford one more actor for the part.
For the opening night in Perth the audience also got an unexpected cast change. Actor Suzanne Pereira was taken ill and director James Evans had to jump in to the role – script in hand.
For this production Evans had engaged in some gender swapping changes, casting a female actor in the role of Antonio – but here he was swapping back again and providing an extra level of gender-blending.
The show was delivered at a quick pace and the laughs came quickly, playing to the plays status as the original rom-com. While the text could be used to discuss current political issues such as the #metoo movement and gender roles, here it avoids any deeper analysis and goes straight for the laughs.
In a world where slut-shaming and revenge porn are current societal challenges, maybe Evans has missed an opportunity to create something more meaningful – but with boisterous performances and laughs galore, there's a lot of fun to be had here – rather than contemplations about the world.
Limited tickets remain for the final performances on Friday night and Saturday.  
OIP Staff
---