Sam Smith's awkward Oscar Faux-pas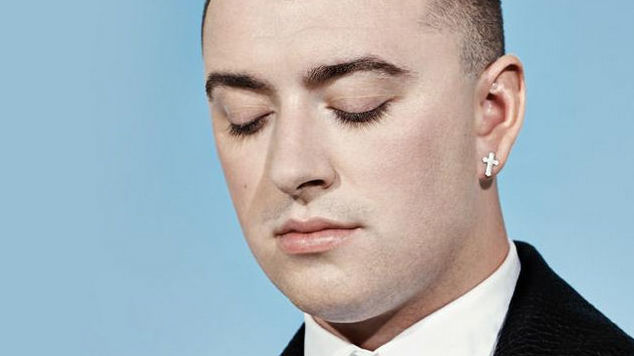 British singer Sam Smith Oscar win has been marred by an embarrassing faux-pas on LGBT history.
Smith won the Oscar for best original song at yesterday's Academy Awards ceremony but when he took to the stage he slipped up by suggesting he was the first gay man to win an Oscar.
"I read an article a few months ago by Sir Ian McKellen, and he said that no openly gay man had ever won an Oscar, and if this is the case, even if it isn't the case, I want to dedicate this to the LGBT community all around the world," Smith said.
What McKellen had actually said in a recent interview was that no openly gay actor had won the 'Best Actor' category at the Oscars.
Quite a few gay men have won Oscars, although some of them may not have been out at the time.
Things went from bad to worse for the singer during his interview with entertainment journalists immediately after the win.
Journalists highlighted that Smith certainly wasn't the first openly gay man to win an Oscar noting openly gay songwriter Howard Ashman's wins in 1989 and 1991 for Best Original Song.
Smith answered, "I should know him. We should date."
It is of course unlikely that Smith knows Ashman as he died in 1991, his death was related to his AIDS diagnosis. Disney's animated feature 'Beauty and the Beast', is dedicated to his memory.
Another previous Oscar winner screenwriter Dustin Lance Black also had a swipe at Smith for his lack of knowledge of LGBTI history.
""If you have no idea who I am, it may be time to stop texting my fiancé," posted to his Twitter account with a link to his Oscar's acceptance speech. Black is engaged to Olympic diver Tom Daley.
Later Black follow up by saying "THE POINT: knowing our LGBTQ history is important. We stand on the shoulders of countless brave men and women who paved the way for us."
Black has clarified that his partner Daley and Smith are good friends, which is why he was surprised the singer didn't think of him when suggesting no gay men had previously won an Oscar.
The screenwriter said his comment was meant to be humourous, and we should all "feel free to laugh".
Notable gay men to win an Oscar alongside Dustin Lance Black include Sir Elton John, and Australian animator Adam Elliot who thanked his boyfriend when his short film 'Harvey Krumpet' won in 2004.
Sir Ian McKellen clarified his original interview comment and said Smiths' win was still a huge achievement.
"I'd said no openly gay actor has received an Oscar," Sir Ian posted to Twitter.
"That doesn't detract from Sam Smith's achievement. Congratulations to him and all others."