Sarah Jessica Parker returns in a new show about Divorce in the suburbs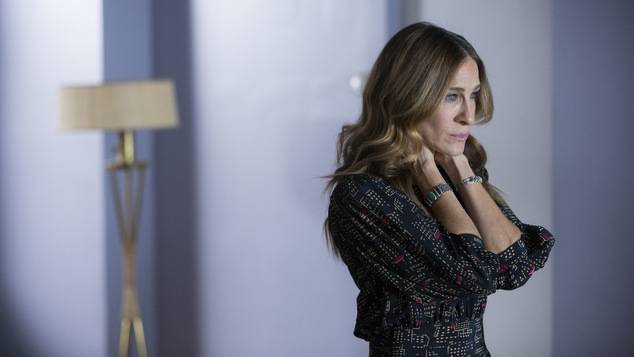 Sarah Jessica Parker made her name playing Carrie Bradshaw in Sex and the City – a woman who spent her time hoping to get married. Her new series flips the coin and looks at the opposing journey, Bradshaw is Frances a woman whose marriage has plateaued. She's considering getting a divorce.
Perfectly cast as her husband Robert is Thomas Haden Church, best known for his time in a marriage of convenience in TV's Ned and Stacey. His deadpan portrayal is one of the show's highlights. He torments Frances as this couple's relationship implodes.
The 'will they, won't they' element is the opposite of what we normally see in romantic comedies, it's not will they finally get together, it's will they stay together – or will they break apart? As an audience we join them on the emotional see-saw, one episode hoping they make it work, and the next hoping that they get away from each other as soon as humanly possible.

Frances and Robert's lives are real. While they live in a beautiful and tidy home, they're lives are messy and at times ugly. They're contemplation over whether or not to end their marriage is not a simple black and white choice, it's a world coloured in grey.
Backed up by a stellar supporting cast that includes Talia Balsam (Mad Men), Molly Shannon (SNL), Jemaine Clement (Flight of the Concords) and Tracy Letts (Homeland). This circle of friends and lovers tackle the challenges of working out what you want when you're into life's second act.
Back in 2006 Sarah Jessica Parker said she she'd never do another television series, we're glad she changed her mind.
Divorce premieres on FOXTEL's Showcase channel from Wednesday 12 October. 
Graeme Watson