SBS Pulls Anti-Same Sex Marriage Ad From Broadcast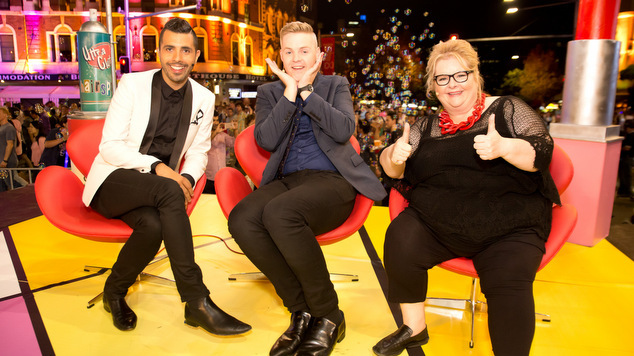 SBS have declined to broadcast an advertisement from Australian Marriage Forum after it sparked controversy on social media.
The advertisement claims that marriage equality "forces a child to miss out on a mother or a father" and depicts a crying child in a stroller being pushed by two men.
The video was broadcast on YouTube on March 6th, its description reads in part: "…this ad says there is no justice in 'equality' for adults which means inequality for children. Society must choose between meeting the demands of a few noisy adults or honouring the birth-right of all children, wherever possible, to the love of their own mother and their own father."
The advertisement was broadcast on channels 7 and 9 while the parade was under way, while SBS opted not to air the clip.
Dr David Van Gend, is president of the Australian Marriage Forum and appears in the advertisement and is described onscreen only as a "family doctor".
He told the Sydney Morning Herald that the advertisement had been booked and paid for but he received an email on Friday saying that it had been pulled.
"Our review board has instructed that SBS has the right to choose what ads we run, and I've unfortunately been instructed to advise you that we choose not to run this TVC for the Marriage Forum during the Mardi Gras telecast," wrote Nick Belof, SBS sales manager of Queensland.
Dr. van Gend claimed that the decision was a "suppression of free speech".
"It is outrageous for a taxpayer funded broadcaster like SBS to apply censorship to one side of the debate on same-sex marriage," he said.
"SBS gives free airtime for them to make their political point on 'marriage equality', but refuses to show even one minute of a paid ad presenting an opposing view."
Australian Marriage Equality national director Rodney Croome said that the ad was harmful to children with same sex parents. "The Australian Marriage Forum campaign is actually harming the many Australian children being raised by same-sex couples because it defends discrimination against their families."
Maya Newell, who was raised by two women in Sydney also voiced her concern about the advertisement.
"As a child of two lesbian mums who have been in a committed, loving relationship for over 30 years I am deeply hurt by the Australian Marriage Forum TV campaign."
"What kids need are parents who provide love, security and support, not two parents of the opposite gender."
Conservative columnist Andrew Bolt claimed that by declining to air the advertisement, SBS was sponsoring "just one side of the debate".  On his blog on the Herald Sun, Bolt wrote that "SBS is just one more bureaucracy that is using taxpayers' money to fund activism". He also highlighted that SBS invited its staff to March on its own Mardi Gras float. "This is not reporting but participating." he wrote.
Openly gay Liberal Senator Dean Smith, who recently dropped his previous opposition to marriage equality, told the Sydney Morning Herald that he didn't agree with the broadcaster's decision.
"I am opposed to the censorship of any of the arguments for or against same-sex marriage." he said.
"Same-sex marriage proponents need to be prepared to meet head-on the arguments of those who disagree with them.
"Obnoxious ads should be aired because they undermine the cause of their sponsors – the obnoxious views will be seen for what they are."
A change.org petition to remove the advertisement from television entirely has gained 8,119 signatures. Participant Maryanne Barclay wrote a comment explaining why she chose to sign the petition. It read in part:
"I believe in equality, which means that you do not discriminate against people on any basis. There are many variations of family – gay parents, single parents, etc. What matters for children is love, stability, boundaries. Nothing to do with the sexual preferences of the parents."
OIP Staff
Image: Hamid Mousa