Scott Morrison defends his comments about 'gender whisperers'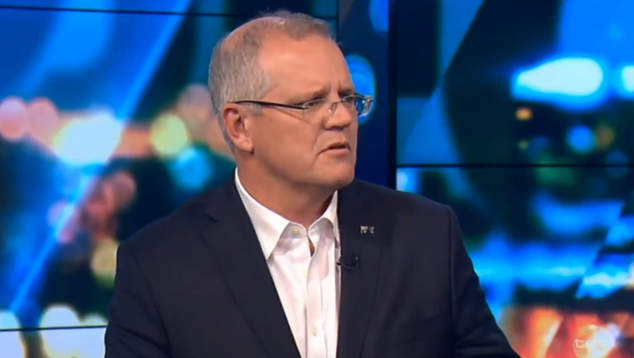 Prime Minister Scott Morrison has defended his comments about 'gender whisperers' in schools saying he just wants teachers to focus on teaching.
Appearing on The Project last night the PM was played a question from a teen who is transgender.
"My name is Evie Macdonald, I'm 13 years old and I'm a transgender kid. And this is what I want to say to the prime minister," Evie said.
"There are thousands of kids in Australia that are gender diverse. We don't deserve to be disrespected like that through tweets from our prime minister."
Evie said she knew "what it's like to be on the receiving end of attitudes like this".
"I went to a Christian school where I had to pretend to be a boy and spent weeks in conversion therapy. We get one childhood and mine was stolen from me by attitudes like this."
The Prime Minister responded by saying he loved all Australians but wanted teachers to be focused on their role.
"I was referring to a practice that has been put in place in schools where others are coming into that conversation and making observations and getting between the role of a parent and that child," Mr Morrison said.
"The point I was making was simply this. I want kids to be allowed to be kids and I want parents to be respected as the parents of those children." the Prime Minister said.
The PM sent his tweet on Wednesday sharing an article from The Daily Telegraph that claimed teachers were being trained to spot kids who may be transgender and this has lead to an increase in the number of children and teenagers accessing gender clinics.
The article's claims however have been disputed with the counselors referred to in the article highlighting that they only provide assistance to teachers to help a transgender student adjust – and there is no program that seeks out children who could potentially be transgender.
OIP Staff
---