Screening Saves Lives: Liz Leahy on why screening saves lives
Liz Leahy shared that there were many reasons she signed up to be one of the faces in a campaign encouraging people to get screened regularly to prevent cervical cancer. 
At the top of her list was her family.  
"Partly it was for my daughter, and for my partner, I wanted to do it specifically for my daughter. After 10 rounds of IVF, I want to make sure I'm around to see her grow up and have adventures.  

"I've had screenings with dubious results before." Liz shared, "So it's really important." 
The second reason Liz put her face to the program was one of leadership and setting a good example.  
"I'm the diversity and inclusion consultant for North Metropolitan Health Service, I want to lead by example, and help promote the campaign to over 9000 female employees.  
"We have an incredibly diverse cohort. A lot of people who are queer, or who are from culturally and linguistically diverse backgrounds who might have cultural or religious reasons to why they haven't accessed cervical screening before." 
The Screening Saves Lives campaign from North Metropolitan Health Service encourages people to get tested for bowel, cervical and breast cancer.  
Research has shown that LGBTIQA+ people are less likely than the general population to engage with health professionals, and the result of this is a lower level of early detection illnesses.  
Many people put off heading to the doctor for regular check-ups often thinking about the worst-case scenario. Liz encourages everyone to get checked regularly and notes that even when there are areas of concern, the course of action is often just the need to be checked more regularly. 
"My results weren't cancerous. I can't remember exactly how they were described. But it just meant that I had to have my follow up screening in a year, not five, just to make sure that those cells were behaving themselves, and by the next one it was fine." Liz said.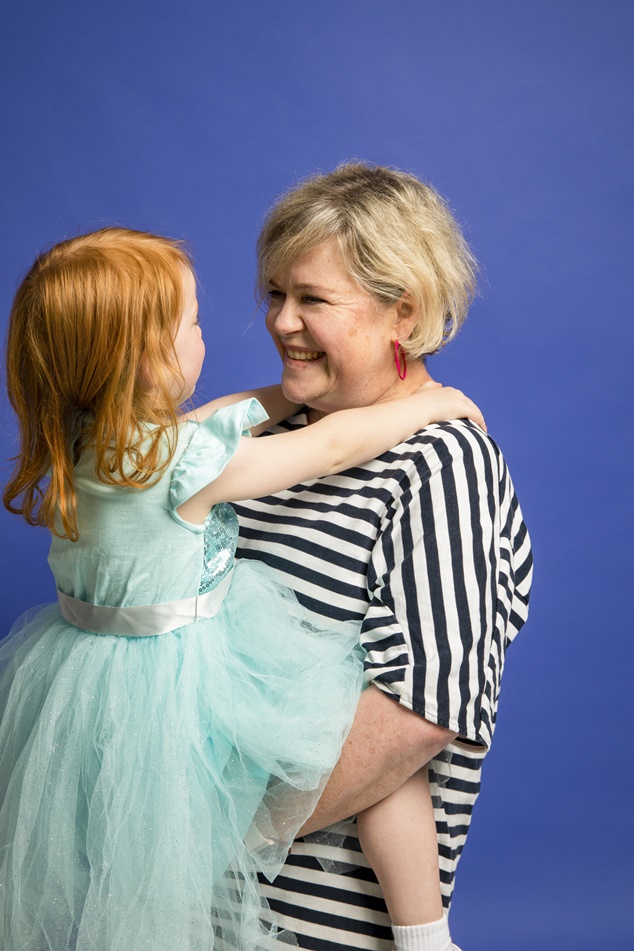 A cervical screening test is not the only test Liz is getting regularly. She's also alert about breast and bowel cancer too.  
"I found a lump in my breast. So I've had to have a breast cancer screen. The wait for that was really nerve-racking, but that turned out clear as well.  
"I have bowel cancer in my family. So I have regular colonoscopies as well.
I'm the 'poster child' for cancer screening." 

 
Acting on a symptom, like a breast lump, or talking with your GP if you have a family history of cancer about the best way to monitor is vital. Having had regular check-ups Liz says she now has peace of mind.  
"I've been completely examined, everything in my body has been checked. I am hunky dory, and that makes me really happy. Now I'm just good to get on with my life and have fun with my kid and my partner." 
Liz says that cancer screening is something that we all need to become more comfortable talking about with our friends and family, particularly when the eligible ages for each program gets closer (from 25 for cervical; from 40 for breast; from 50 for bowel)   
"There's taboo around your bowels, and your genitals, and your boobs, and all of that. But we all have bodies, everyone has a body, and they do what they do.  
"Making sure yours is healthy is essential. There's people who go to the gym and eat really well, but then they might not do the medical aspect of self-care.  
"That's as important because it's not just unhealthy people that get cancer, it should be part of your health routine to just make sure that you're getting checked for the things that you can check." Liz said.  
One big change that has occurred in the realm of cervical cancer prevention is that people can now collect their own cervical screening test sample. Rather than having an awkward exchange with a medical professional, many people feel more comfortable undertaking the process of getting a sample all by themselves. 
Self-collection is appealing to many people who are transgender, or have religious or cultural sensitivities, as well as people who just don't feel comfortable having a test sample collected by a medical professional.    
Find out more about self-collection. 
Taking part in the photo shoot for the Screening Saves Lives campaign Liz really wanted to include her daughter, as she was the motivation for her taking part.  
'She's the reason I did it. My mum died at 43, I want to be here for her older than that. It's really important, I want to have a nice time with her. And she's the most fun person I've ever met.  
"That's what led us to it, and then because my partner had to drop our daughter off at the studio, she got dragged into it too. It was actually very nice to have our little family photograph."  
The Screening Saves Lives campaign is a collaboration between National Bowel Cancer Screening Program, BreastScreen WA, and the WA Cervical Cancer Prevention Program, with a focus on the LGBTQIA+ community. 
Research indicates that members of the LGBTQIA+ community have lower cancer screening rates than the general population due to hesitancy in seeking out medical care for fear of discrimination. 
This campaign aims to increase awareness and participation in screening programs within the LGBTQIA+ community, with the ultimate goal of increasing screening rates and saving lives. 
Find out more about getting tested. 
Graeme Watson, This article was created with the support of North Metropolitan Health Service.   
---

You can support our work by subscribing to our Patreon
or contributing to our GoFundMe campaign.