Screenwriter Russell T Davies does 'Desert Island Discs'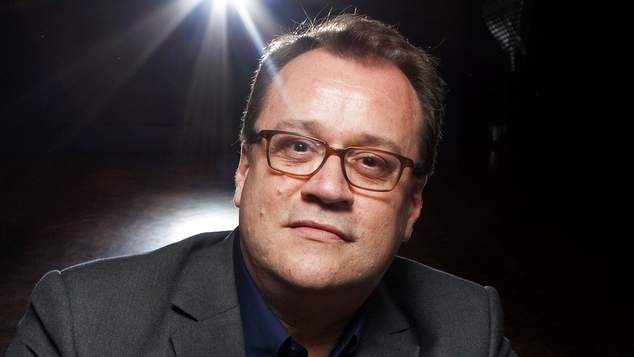 Screenwriter Russell T Davies has been interviewed on the iconic British radio program Desert Island Discs sharing his memories of creating many TV programs from Queer as Folk to Doctor Who.
The radio show invites a celebrity to imagine their stuck on a desert island and nominated seven pieces of music they would take with them, a book and a single luxury item.  The show has been played on the BBC since 1942.
Davies most recent work is the dystopian TV series Years and Years which followed a British families over fifteen years of their lives. The series begins in 2019 and predicts what the future might be for Britain. The series stars Emma Thompson, Russell Tovey, Jessica Hynes, and Anne Reid.

The writer said that after he finished on Doctor Who in 2010 he decided he was only going to write gay focussed stories.
His first success as a writer was with the original British version of the TV series Queer as Folk, he then followed it up with Bob and Rose, the story of a gay man who falls in love with a straight woman. Next came Casanova, and The Second Coming – a show which asked what would happen if God sent another son to earth to follow in the footsteps of Jesus?
In 2010 he helmed the return of Doctor Who and created spin-off shows Torchwood and The Sarah Jane Adventures. 
"Since I left Doctor Who I kind of said I was going to write gay stories from now on, and it's what I have done." Davies told host Lauren Laverne. "I did Cucumber, I did the gayest version of A Midsummer Night's Dream for the BBC that you could ever see, I did Years and Years and now I'm working on a story about AIDS in the 1980s."
Davies said he enjoyed writing gay focussed stories not just because he's a gay man, but because there is so much explored territory for writers.
Looking back on his breakthrough show Queer as Folk, which is celebrating his 20th anniversary this year, Davies said he was very honoured to have brought queer stories into the mainstream and declared that he never had any worries about the show's explicit sexual content.
"It was about sex, it was about the sexual urge. It was about men, sometimes at their best, but  sometimes at their lowest as well." Davies said, "It wasn't set dressing, it was about that impulse in men, that was driving it, that was what was driving those characters, the need for sex, the need for expression via sex."
Davies noted that the show received a lot of criticism for featuring a gay 15 year-old, but he said it was reflective of what he was seeing in the world at the time. Davies shared that while 20 years ago there were a few 'out' teenagers, today they are numerous.
"When I wrote that, an out teenager was a miracle, they barely existed. Now, I gave a talk at a Manchester school the other week, the 'out' boys in their 6th form are so numerous they're putting together a float for the pride march next summer."
On the program Davies' musical choices included a selection from the 1970's TV series Rock Follies, violin tune Hora Staccato performed by Jascha Heifetz and Emanuel Bay, The New Christy Minstrels performing Three Wheels on My Wagon and Leonard Bernstein's Gloria in excelsis, performed by The Norman Scribner Choir.
He also picked some more modern tunes including Kate Bush's Wuthering Heights, plus The OT Quartet's Hold That Sucker Down (Builds Like A Skyscraper Mix), Neil Hannon's Song For Ten and Electric Light Orchestra's Mr Blue Sky.
Davies shared that he once received a letter from Kate Bush inviting his around to tea, but being a massive fan of the singer he was too afraid to accept the invitation.
For his book choice Davies picked Asterix and the Roman Agent by by René Goscinny with illustrations by Albert Uderzo, while his luxury item was a black Ball Pentol Pen.
OIP Staff
---