Senator Cash Please Explain Why You're Not a Feminist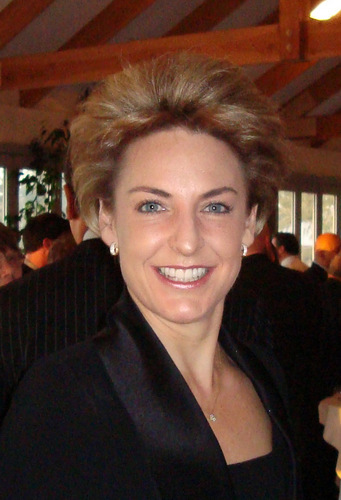 OPINION
Western Australia's Michaelia Cash, Australia's Minister Assisting the Prime Minister to be the Minister for Women has declared that she's not a feminist.
Speaking to the Sydney Morning Herald ahead of today's International Women's Day celebrations the Liberal MP says while she's for gender equality she doesn't see herself as a feminist.
Isn't equality for women the central premise of feminism? Now I'm not sure if we should be worried that we have a pseudo Minister for Women's interest who isn't a feminist, or if we should be worried that Senator Cash just doesn't actually understand what feminism is in the first place.
However this should be no surprise, no feminist would have ever accepted Cash's job title, 'The Minister assisting the Prime Minister for Women'. Earlier in the week Senator Cash said the Prime Minister had told she should act as if she were the Minister for Women. Why hasn't Senator Cash said, "Well if I'm doing the job, give me the damn title.'?
The admission that the Prime Minister is the Minister for Women in name only does nothing to help quell the belief that Tony Abbott is someone who does not fully appreciate the role women play in society.
Following a series of statements in the lead up to International Women's Day Senator Cash's take on feminism remains vague.
Earlier in the week she was telling the National Press Club, "All I know is I believe in women. That's it. And I believe in men." Pressed on the issue by journalists later in the week the Minister for helping out the Prime Minister expanded her thoughts saying, "Merely because you are a feminist does not mean you will implement policies that empower women… labeling myself as a feminist, if that is a prerequisite now for being a Minister for Women, that's ridiculous."
Confusingly at the same breakfast this week the Prime Minister said that he did identify as a feminist. Citing that his life with his wife Margie, and three daughters had converted him to signup to the movement
So Senator Cash just doesn't like the word feminist? She needs to explain why and convince the Australian people that she is working towards not only improving the lives of women, but making them equal on every level.
Graeme Watson
Read More
13-03-2012   Am I a Feminist?