Senator O'Sullivan asks about transgender people and the 'loo loo'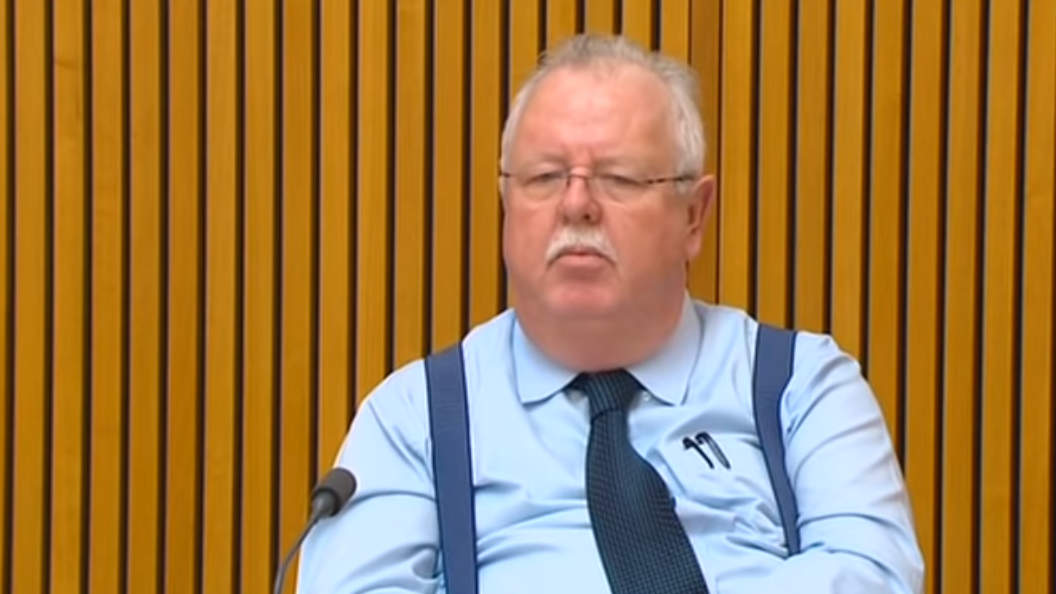 Senate Estimates has been on this week, a time when senators get to scrutinise how tax payers money is being spent and ask many questions about how government departments and authorities are run.
It's always a time of cutting jibes, bizarre questions and revealing truths. Today Queensland Senator Barry O'Sullivan had some questions about how a government department would treat him if he declared he know wanted to be recognised as a woman.
Greens' Senator Janet Rice had asked how a government department was going at meeting a requirement to have suitable policies and practices relating to sex and gender.
Neal Mason, the First Assistant Secretary of the Department of Agriculture and Water Maintenance explained how the department has a process for recognising the needs of employees who declare they are transitioning gender, but Senator O'Sullivan, who chairs the committee, had some questions of his own that he needed answering.
"I can't join in here without getting myself into some sort of trouble," Senator O'Sullivan said before asking what declaring a new gender identity would allow people to do.
"What would that allow me to do, if I declared that my gender status was female? Does that allow me the freedom of movement, I mean this is a serious question and I'm going to ask it, does that mean I can go into the ladies loo-loo then?"
Senator O'Sullivan continued, asking if the department was holding a series of workshops about women's heath would someone who had declared they were female be permitted to attend?
"I don't know, does that mean that I'm automatically swept up in that to participate?" Senator O'Sullivan asked.
The public servant responded that the department recognised people who changed gender and acknowledged their preferred gender, but Senator O'Sullivan continued on his bathroom investigation.
"What does that mean? If you were to find me in the ladies' change rooms — I've declared myself to be a female — and I'm in the ladies' change rooms. Am I insulated from any punitive action, for that?" Senator O'Sullivan asked.
The senator said he wanted to know the practical application of a staff member self declaring they were a woman.
"So my attention in the shower rooms, in the change rooms, there would be no punitive response from the organisation?"
Senator O'Sullivan continued asking what would happen if a new employee started on Monday and declared they had changed their gender on Tuesday, and then on Wednesday spent all their 'smoko' breaks in the ladies change rooms and shower rooms.
A department representative said in the scenario painted by Senator O'Sullivan they'd probably be having a respectful conversation with the employee on Thursday to ascertain what was going on.
Senator Rice highlighted that the guidelines also include a requirement for front-line staff to undertake training on how to be sensitive to the needs of transgender and gender diverse people, before noting that she didn't think Senator O'Sullivan's questions had been respectful.
Senator O'Sullivan hit back saying he felt his questions about people accessing bathrooms and changing rooms had been respectful. He then went on to say he wouldn't lose any sleep over the issue. "I'll dose off within a minute of head hitting pillow." the LNP senator declared.
Take a look at the exchange.
OIP Staff
---