Sneaky Sound System Reveal Their Celebration Plans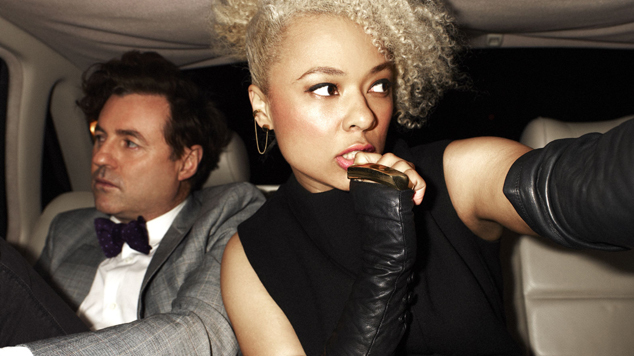 The infectious beats of Sneaky Sound System will help revelers get into the new look PrideFest during 'Celebration'.
The gang that brought you 'I Love It', 'Pictures' and 'UFO' will bust out crowd-favourite classics to set the dance floor alight but, will also use the event to test out a few new tracks.
OUTinPerth caught up with guitarist and producer Angus McDonald aka Black Angus ahead of the gig, where he spoke about measuring their success, hanging out in Tokyo and chilling with Beyonce.
"I think we had a pretty clear idea about what we wanted to do," McDonald said, referring to Sneaky Sound System's ability to retain a unique voice while experiencing commercial success.
"We've stuck to our guns, especially when we released our first album, which was really at the start of when dance music was starting to happen in Australia."
McDonald is referring to he and band mate Connie Mitchell's 2004 self-titled debut that went platinum and earned them two ARIA awards for best dance release and best breakthrough artist.
"It just wasn't treated as a serious form of music back then and we found it really hard to find (a) sensible record deal, which is why we released it ourselves," he said.
Prior to the breakthrough of electronic music into popular top 40 tracks, the mainstay of electronic music was drum and bass, but as outfits like Cut Copy, Van She and Digitalism have shown the Australian electronic music scene has evolved.
"We had four songs in the top forty at one stage, it was bizarre," McDonald said, "It was a pretty rare thing to happen."
The group also held the record for having the longest running single in the ARIA top 100 chart, beaten only recently by Justin Timberlake whom McDonald cheekily described as a "worthy advisory."
During one of their most recent trips to Sydney McDonald recalls a random encounter with one of the world's biggest talents.
"One night Kanye West called up and wanted  Connie to come over and do some vocals, so we both went over to this mansion in Sydney and low and behold also there was Jay Z and Beyonce," he said, "It was the three and us, an engineer and ten hours of Connie singing away and I had the pleasure of speaking to Beyonce for a couple of hours."
And what did they talk about? "Family, holidays, kids, you know? The normal stuff. She's just a really beautiful person, it was just pretty f***ing cool," he said.
It's the exposure to the big end of town when spending time in London and New York in the late nineties and early two thousands that opened McDonald's eyes to the potential of the scene in Australia.
"I basically went to a night called Lazy Dog hosted by Ben Watt of Everything But The Girl on a Sunday every fortnight and I thought it was the best thing I'd ever been to," he said.
Fast forward to more than a decade later and the groups first album peaked at number five on the ARIA charts, their second debuted at number one and they've played successful  shows in New York, San Francisco, Canada and throughout Europe.
When McDonald and Mitchell head out West next month revelers are in for a treat.
"We've got a whole series of collaborations about to come out very soon and we're going to be test driving a couple when we come over to you," he said.
"We don't know if we're going to do a whole album, we're certainly going to do lots singles with lots of different people."
Not wanting to "jinx anything" he defies requests for further information, assuring OUTinPerth that fans will get their SSS dance fix.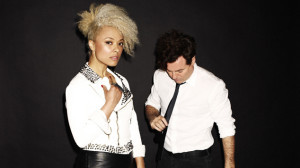 Asked if there was a methodical approach to creating tracks McDonald, unlike many other dance producers of the moment, said there is no linear formula for dance floor success.
"A bit of divine inspiration hits and other times I come up with some music and we write a melody on top of that, it varies each time," he said.
Arguably one of the group's most recognizable hits and certainly a track that has helped heat up dance floors not only in Australia but across the world, 'Pictures' was the fourth release from their debut album and the first to be released in the UK.
It caused quite a stir in the in Commonwealth for a band that grew from throwing club nights in Bondi for a couple of hundred people and it often takes McDonald back to a particularly memorable moment.
"We were literally driving past Stonehenge and 'Pictures' came on the radio and it was 'Best Song in the World' for that week, so they were flogging it on Radio One," McDonald said.
"We got to Glastonbury and it was so incredible and our stage was so rammed and it was just one of those moments like, 'wow, people are into it here.'"
He admits the response was unexpected, both he and Mitchell thought the whole thing would be a disaster, complete with an empty unenthusiastic crowd forcing them to return to Australia with their tail between their legs.
"We were pleasantly surprised," he said, "Also Ibiza, we've been going there for seven years now and that whole experience has just been awesome."
Hear Seriously Sound System at this year's PrideFest during CELEBRATION on 2nd November . Tickets available from www.pridewa.com.au
Joe Cassidy