Sigrid Thornton joins Wentworth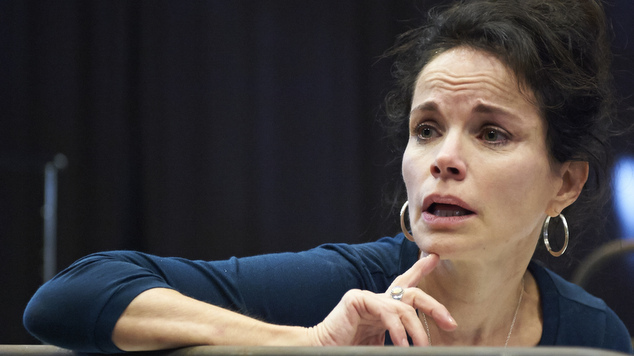 Sigrid Thornton has joined the cast of popular prison drama 'Wentworth'.In the show's 2015 season Thorton will play a new character named Sonia Stevens.
Stevens character is the wealthy but self-made dynamo behind a cosmetics empire.  She comes into the prison on remand, suspected of the murder of a missing woman.
Thornton's casting marks the first time an actor from the original 'Prisoner' series, which 'Wentworth' is based on, will be appearing in the new show.
Thornton played teenage killer Ros Coulson is the original series. She appeared in twenty two episodes of the show.
After appearing in Prisoner Thornton went on to become a big star of Australian cinema appearing in 'The Man From Snowy River'.
Thornton has continued to have a successful career on Australian television, starring in the ABC series 'Sea Change' and 'Underbelly: The Golden Mile'. Thornton most recently appeared as Judy Garland in the Peter Allen biopic 'Not the Boy Next Door'.
The actress has also had a successful theatre career in recent years wowing Perth audiences in a production of 'The Blue Room' alongside Marcus Graham, and more recently taking on the iconic role of Blanche DuBois in Black Swan State Theatre Company's production of 'A Streetcar Named Desire' (pictured).
The fourth season of Wentworth will air in 2016 on Foxtel.
Image: Gary Marsh