Singapore's Gay Male Sex Ban Challenged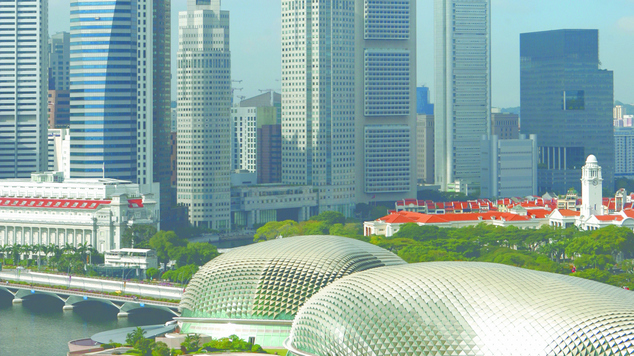 Kenneth Chee and Gary Lim on Monday challenged Singapore's 76-year-old ban on gay sex in the nation's highest court.
Chee and Lim, who have been together for 17 years, argued that the law is discriminatory against homosexual males, and breaches their right to equal protection guaranteed by Singapore's charter.
The law was first enacted in 1938 when the Singapore was under British rule, and banned all forms of oral and anal sex regardless of consent between partners. In 2007, oral and anal sex between heterosexual partners was decriminalized, but lawmakers agreed to uphold the ban on oral and anal sex between men.
The law, known as Section 377, which was originally enacted in various British colonies, has never been known to include sex between women. However, the Indian provision of Section 377, which was repealed in 2009 only to be reinstated in December last year, is written as prohibiting 'carnal intercourse against the order of nature', which includes sex between women as well as between men.
The law in Singapore currently prohibits oral and anal sex between men. Before heterosexual oral and anal sex was decriminalised in 2007, 185 people were arrested under Section 377 from 1997. In some instances, gay men were reportedly caught engaging in oral and anal sex through sting operations undertaken by undercover Singaporean police officers, and could be charged with molestation or public solicitation.
According to a survey undertaken by the Singaporean government, the results of which were released in August last year, stated that of the 4,000 respondents, 48% rejected the "gay lifestyle", 26 % were supportive and 27% were neutral on the issue.