Size Matters: Talking About Cocks in the Queer Community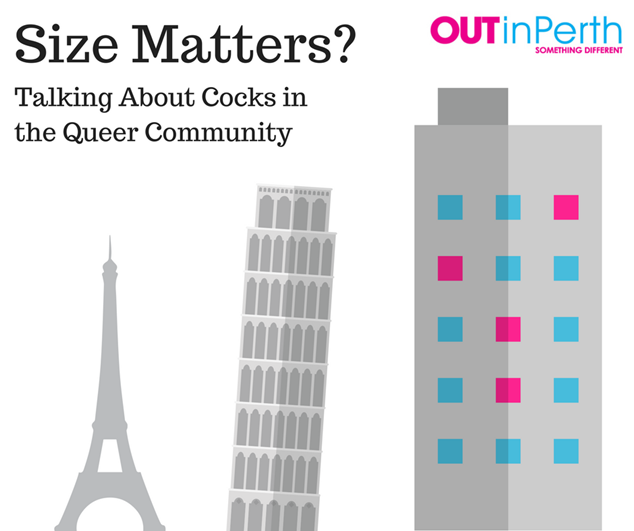 Are you a size queen? Or is their cock just not that important to you? Do you only like circumcised penises? Do you prefer smaller cocks? (Does this surprise people?) Have you ever attempted to increase the size of your penis – did it work? Is it about the girth, or the length… or both? Have you ever lost interest in someone because of their schlong? Do you feel self-conscious about your cock? Are you comfortable using a urinal? Is your cock not made of flesh? Do people change their perception of you once they have seen your penis?
Non-flesh, prosthetic, clit-dick, or flesh, cocks are important for many of us in the queer community. Many people remark that queer spaces (and particularly gay men's spaces), are dominated by the assumption that 'bigger is better'.
OUTInPerth want to sit down and have a chat about cocks in our community. Are there problems with the way we think about schlongs? We want to hear your thoughts – whether you have a flesh penis, a strap-on (or two… or more), a non-flesh cock, or if you just have a lot to say about the phallus.
The conversation will be kept anonymous and confidential, but discussion will be converted into a de-identified article summarising the points and perspectives throughout the conversation.
OUTInPerth invite you to participate in this community conversation on Monday 26th March at The Outpost, 3/377 Newcastle St, Northbridge. Please RSVP by contacting [email protected] or head to the Facebook event page.