Smash Gets a Second Season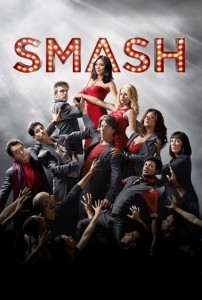 If you've been enjoying the TV show Smash on Foxtel there's some good news today. NBC have announced that the show will progress to a second season.
The show revolves around the creation of a Broadway musical based on the life of Marilyn Monroe and stars American Idol runner up Katherine McPhee alongside a cast of established screen actors like Debra Messing (Will and Grace, The Starter Wife), Jack Davenport (Coupling, This Life, Flash Forward), Raza Jaffrey (Spooks) and film actress Angelica Houston. The show also has a host of successful broadway performers including Megan Hilty (Wicked) and Christian Borle (Mary Poppins) and Will Chase (Rent, Billy Elliot)
The show is filled with juicy storylines as newcomer Karen Cartwright (McPhee) battles established Broadway performer Ivy Lynn (Hilty) for the lead role, meanwhile the show's Producer Eileen Rand (Houston) searches for money, the composers Julia Houston (Messing) and Tom Levitt (Borle) rush to write songs for the show and Director Derek Wills (Davenport) is just generally nasty.
Smash airs on Foxtel's W Channel on Monday nights.       
Watch a clip from the show below.