Snakadaktal Attack!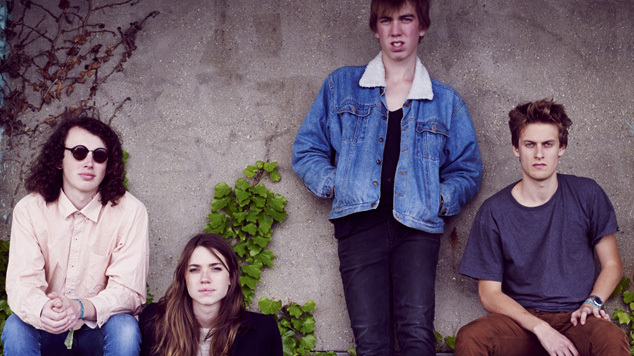 Undoubtedly one of the biggest bands to come out of 'Triple J Unearthed High', Snakadaktal are hitting up Perth with an album launch that's set to knock our socks off.
The East Coast youngsters first started their dreamy journey of sonic goodness at school back in 2009, singer Phoebe Cockburn chatted to OUTinPerth from a Melbourne park about the journey so far.
"The last four years has been quite amazing! We were playing quite a few little shows in Melbourne pubs and so on, then we met various other people and things started happening quite quickly and now we're still adjusting ourselves!" she explained.
The latest album 'Sleep in the Water' could best be explained as a way better sculpted and rehearsed version of their previous works, unlike their previous record, the new album has received the aid of music industry professionals.
"We went from recording in our kitchens and bedrooms to recording with a professional engineer, who we sought after carefully".
"We found an amazing friend that is such a talented producer, so we were very lucky to be able to find the comfortable home space that we wanted the same as when recording on our own".
The flowing album which tends to blend into one large musical experience was planned, explained the young artist.
"From the beginning of the recording process we wanted to make a record that had a really flowing feel and was essentially a body of work so all of us were leaning towards creating that, we wanted to capture as much of the space we were in that we could, that came easy when we were living all together in this amazing stable studio.
"We were quite secluded and we were able to work on all the things that we ever wanted to".
Jumping from after school rehearsals to recently the tenth most blogged about band in the world, Cockburn stayed humble about how fans might receive their latest work.
"I think everybody will receive it and hear it in their own way, just like when you meet someone and you notice different things about them, I tend to look at people's hands first! Some people look at people's eyes; I think music is received in a similar way".
Snakadaktal will be touring Australia with their album launch and hitting Perth September 5 at the Newport Hotel and September 6 at Capitol.