Sophie York raised OHS concerns about marriage equality ring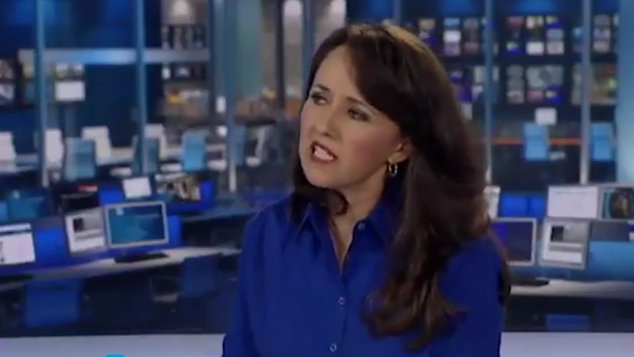 Sophie York, the spokesperson for The Marriage Alliance, has come up with a new reason to oppose jewelry that shows support for marriage equality.
A group of Australian businesses, led by accommodation service Airbnb, have created a ring that shows support for marriage equality. It's part of their Until We All Belong campaign.
During an appearance on ABC's News24 York raised concerns that the rings promoted by supportive businesses could be a safety concern.
"I think that people will feel quite pressured, if their bosses have bought or provided the rings, or there's been a flyer go out saying 'these rings are available', and also if a number of people are wearing them," York said.
"It may even be an OH & S issue. I mean, the gap could catch, that ring could catch on things. There are many considerations to this, but we're talking about the impact on the worker," she added.

The OHS claim follows an earlier radio appearance where York described the wearing of the jewelry as "subliminal bullying."
The Marriage Alliance is a lobby group that campaigns against marriage equality, arguing that there would be significant consequences to society if same sex couples were allowed to wed.
Their advertising campaigns have included a campaign that depicted the issue as a giant iceberg, a Father's Day video filled with dubious statistics that suggested children without a father were more likely to become murderers and rapists, and a an advertisement featuring a women with a rainbow noose around her neck.
OIP Staff