South Koreans campaign for marriage equality and anti-discrimination laws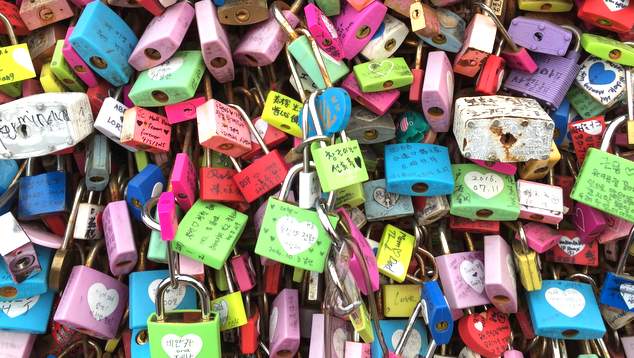 Forty same sex couples and human rights advocates held a press conference in front of South Korea's National Human Rights Commission of Korea in Seoul on Wednesday, calling for legalization of same-sex marriage and filed a petition with more than 1,000 signatures with the human rights panel.
"The basic rights to marriage and family life guaranteed by the Constitution are not protected for gay couples in South Korea, whose rights to housing, labor, social security and health are violated," the group said in a statement.
They highlighted a recent survey of 380 cohabiting gay people in Korea conducted in June, 81.7 percent of the respondents said they faced discrimination in receiving medical care while the same percentage experienced discrimination in their workplace because they were in same-sex relationships.

Chang Suh-yeon, a human rights lawyer at human rights foundation Gonggam, who has been living with her female partner for 13 years, demanded that gay couples be granted the same rights as others.
"Even if something suddenly happens to me, my partner, who knows me the best and has been the closest, won't have any legal rights as my spouse," Chang said. "Heterosexuals can do everything just by registering their marriage. Why can't we?" Chang's comments were reported in the Korean Herald.
Homosexuality is not illegal in South Korea but the countries LGBTI population face stigma and social isolation in the conservative country.
Korean President Moon Jae-in voiced his opposition to same sex marriage during his election campaign in 2017, but last month he spoke about the need for LGBTI people to protected from discrimination, and said there needed to be a national consensus on same-sex marriages.
"A national consensus should be the priority for same-sex marriage," Moon told Christian and Buddhist leaders. "However, regarding the human rights of sexual minorities, they should not be socially persecuted or discriminated against."
OIP Staff, image love locks at Seoul's Namsan Tower. 
---