Southern Singer Kristy Lee Heads West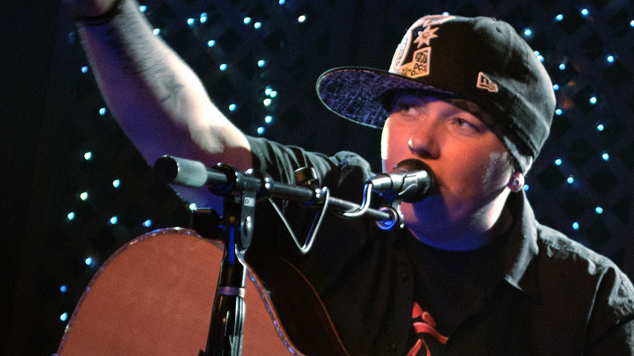 American singer Kristy Lee is heading to WA to play a series of shows in Perth and regional WA. We asked the singer about her music and her hometown in Alabama.
Your sound is described as 'Dirt Road Soul', where did that description come from?
I'm from a very small town in Alabama called Bay Minette that has loads of dirt roads where I spent a lot of time when I was younger. It was there, on many tailgates around many bonfires, that I played to my first audience of friends trying to overcome my stage fright.
So, I feel it was where the foundation was laid that would eventually become my road to the world to say "HEY! Here I am".
The music that I write belongs to whatever mood I may be in when I write it, but it comes from a real place. So, I reckon mix it with a bit of Alabama clay and some Alabama rain and whatever I may be going through at the time and you got me.
What type of things do you write about in your songs?
Whatever I need to get off my chest… Whatever I may be going through or watching someone else experience. It's usually not a lot of happy smiley stuff.
I will say though, that after spending some time around artists such as G-Love, Michael Franti and Zac Brown Band, I have started getting a little more playful with music. It took me a while to realise I can still say something powerful and just have fun with the music. Music is supposed to feel good or provide some therapy and it's pretty cool to be going through a chapter where I'm feeling good and really having fun.
We don't know a lot about Alabama, let's be honest all we know is that it's a place to have a sweet home and the skies are so blue. What's Alabama actually like?
Alabama is a pretty sweet home. The world gets a little hushed and slows down a bit when you come here.
I will never forget when I went to NYC for the first time…Can you imagine a small town Alabama girl in downtown Manhattan! I literally got walked over in the streets! I never realized I moved so slow! It was a sweet trip but I was happy to return home and walk at my own speed and not hear all that racket.
So, yeah to sum it up we have a pretty rad piece of land out here, and although we are little behind on some of the movements happening in the world at times, I believe together we will change that.
Kristy Lee is playing at The Odd Fellow in Fremantle on November 13, Redcliffe on the Murray in Pinjarra on November 14 and the Bootenal Family Tavern in Geraldton on November 15.