St Vincent De Paul to Scott Morrison – don't use us as an example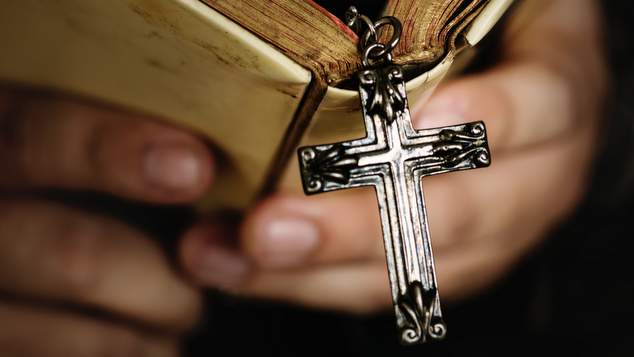 The Society of St Vincent De Paul have shared their thoughts on the government's new religious discrimination laws – they don't see any needs for them, and they wish the Prime Minister Scott Morrison wouldn't use them as an example when justifying why the new legislation is needed.
Yesterday Prime Minister Scott Morrison said it was essential that charities such as St Vincent De Paul be allowed to select staff that were of the same religious persuasion as the organisation. The proposed new laws will allow charities to turn away people who do not have the same moral values.
A flabbergasted Claire Victory appeared on Sky News this morning and said her organisation would never want the ability to do such a thing.
"It's taken us by surprise that we've been drawn into this and used as an example , it really not all reflective of what we believe, or how we operate."
Victory said the organisation didn't care about people's sexuality, gender or religion and there key values were justice and respect, and the organisation was focussed on being open and inclusive.
The National President of St Vincent De Paul said she was "surprised and disappointed" that the PM had used them as an example when they hadn't even put in a submission about the laws.
"We didn't make a submission, and we never had any intention to do so." Victory said. "We're a very open and inclusive organisation and we're not looking to discriminate against people on the basis of their religion or other characteristics in terms of volunteering or working in our shops or other services."
"We were never asked for our opinion on it. We never made a submission, and we were never asked if the position being put forward was our attitude – which it is not."
Victory said she had no idea why the Prime Minister had decided to use them as an example of where the proposed new laws may be beneficial. She rejected the proposition that the organisation needed additional protections.
"We want to make sure that people who come and work with us are onboard with our mission and our values, but that certainly doesn't mean they need to be Catholic, and certainly we don't discriminate against non-Catholics in people who come to work in our shops, services, or in our secretariats.
"We certainly don't discriminate against people on the basis of religion and other characteristics in terms of people who come to assistance either."
Victory said the organisation had no interest in what religion people they interacted and worked with held, and the organisation doesn't even ask people.
"We have a lot of people from all different backgrounds working for us, doing really great work for us in both volunteer and paid roles, we're a very rich and diverse organisation, we see no need for changes that would make it easier to discriminate against people in those roles." Victory said.
Victory said if the government changes the laws it would make no difference to the way St Vincent De Paul operates and they have no intention of changing they way they currently operate.
OIP Staff
---