Staying in for NYE? There are some camp TV choices!
If you're planning on spending New Year's Eve as a couch potato, spending the night at home, there's a fair amount of extra camp programming to keep you entertained.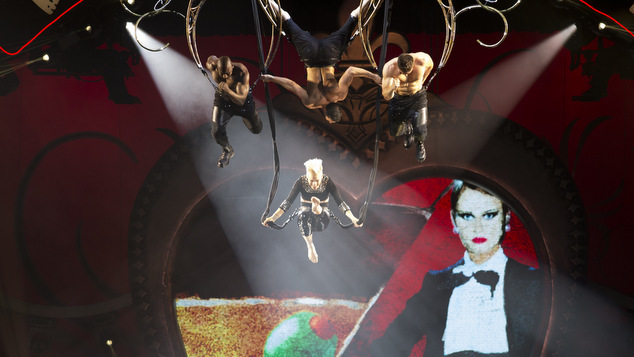 Channel Nine is screening a recording of Pink's concert tour from 9:55pm
Read our review of the show from when it visited Perth in 2013.
After Pink they're  following it up with one of the campest musicals ever- 'You Can't Stop the Music'.
The 1980 musical tells a fictional tale of how the disco band came together, it stars Steve Guttenburg, Valerie Perine and a young Bruce Jenner.
Flip over to Channel Ten and catch Graham Norton chat to Dame Julie Andrews and a bunch of other celebs.
SBS has a special featuring Lady Gaga and Tony Bennett from 7:30pm and is then repeating Jessica Mauboy's trip to Eurovision and the Eurovision final!
Relive the Eurovision experience by checking out our reports from Copenhagen earlier this year.
09-05-2014   On the Streets at Eurovision
11-05-2014   Who Will Win Eurovision
11-05-2014   And the Eurovision Winner Is….
Image: Katie Cameron