'Stonewall' director responds to white-washing criticisms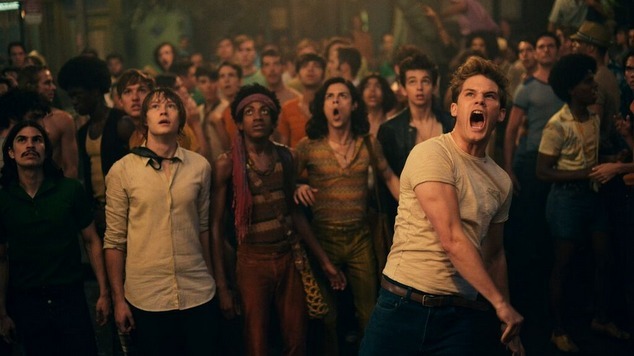 Roland Emmerich has responded to calls from the LGBT community to boycott his film, following accusations that the film glazes over the vital role that people of colour and the transgender individuals played in the 1969 riots that the film aims to depict.
The outrage stems from the release of the first trailer for 'Stonewall', which focuses on the journey of handsome white cis-gender male Jeremy Irvine, a fictional figure from the Midwest, who moves to New York City just before the riots.
"While the 59-year-old Emmerich's crowd scenes are racially diverse, the bulk of the trailer's footage lingers on his white star's comely features," The Hollywood Reporter outlines.
An online petition has garnered over 12,000 signatures against the screening of the film.
"Emmerich responded to the furore via Facebook post, writing: "When I first learned about the Stonewall Riots through my work with the Los Angeles Gay and Lesbian Center, I was struck that the circimstances that lead to LGBT youth homelessness today are pretty much the same as they were 45 years ago."
"The courageous actions of everyone who fought against injustice in 1969 inspired me to tell a compelling, fictionalized drama of those days centering on homeless LGBT youth, specifically a young Midwestern gay man who is kicked out of his home for his sexuality and comes to New York, befriending the people who are actively involved in the events leading up to the riots and the riots themselves."
"I understand that following the release of our trailer there have been initial concerns about how this character's involvement is portrayed, but when this film – which is truly a labor of love for me – finally comes to theaters, audiences will see that it deeply honors the real-life activists who were there – including Marsha P. Johnson, Sylvia Rivera and Ray Castro – and all the brave people who sparked the civil rights movement which continues to this day. We are all the same in our struggle for acceptance."
Watch the divisive trailer below.
OIP Staff