Straight Pride replace Brad Pitt with Milo Yiannopoulos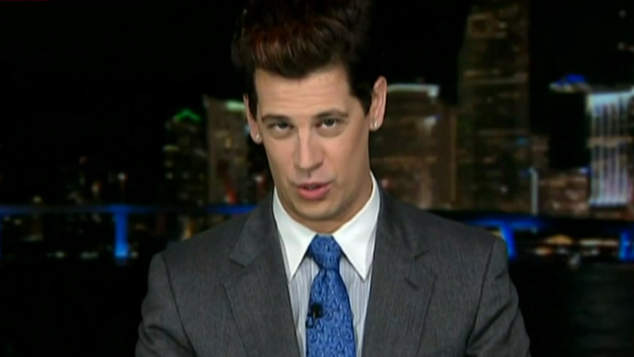 The organisers of Boston's Straight Pride March have announced they will no longer being having actor Brad Pitt as their mascot, opting instead to appoint professional online troll Milo Yiannopoulos as their Grand Marshall.
It is understood that actor Brad Pitt had threatened to take legal action against the group after they announced he was the mascot for their movement.
John Hugo, the leader of Super Happy Fun America, who are organising the event, said they should be allowed to use the actor's image because it was being used in a satirical way.
I really like his movies and his lawyers sent us a letter asking us to take his stuff down but, you know, you're allowed to do satire," Hugo told The Boston Herald.
The group, which has links to alt-right neo-fascist group The Proud Boys, has not however gained any permits for the proposed parade according to city officials.
They were previously denied a request for a straight pride flag to be flown in front of Boston's City Hall. The group say they were now pursue legal avenues claiming that the rejection is clear sign they are being discriminated against.
Appearing on Fox News, Hugo argued that a straight pride parade was needed because heterosexual people were being oppressed when they voiced they opposition to people identifying as transgender.
"We don't want to see children having sex changes because parents don't like the gender of their child." Hugo said.
Hugo said the involvement of Yiannopoulos showed that many gay people supported their position.
OIP Staff
---