Survey shows religious discrimination debate taking a toll on LGBTIQ+ people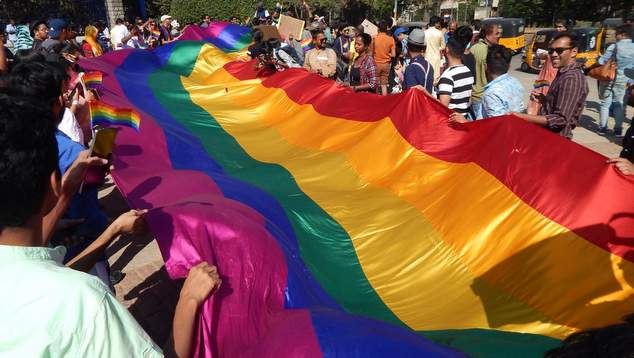 A new survey shows that the religious freedom and discrimination debate is taking a heavy toll on LGBTIQ+ people, with more than 80% saying they feel worse now than during the 2017 Australian Marriage Law Postal Survey.
The survey, conducted by LGBTIQ+ advocacy group just.equal, polled almost 4,500 LGBTIQ+ Australians and allies about their feelings surrounding the religious discrimination debate.
70.9% of LGBTIQ+ people agreed that the primary aim of religious freedom advocates is to take away the rights of LGBTIQ+ people, while 43.5% said they believe Australia is not an accepting nation.
62.2% of respondents said they feel vulnerable, 67.2% angry and 78.4% not respected, and 97.9% said they believe religious organisations like schools and hospitals should not be allowed to discriminate on the grounds of sexual orientation or gender identity, while 92% believe individuals should be able to say whatever they want about LGBTIQ+ people in the name of religion.
The survey also showed that 84.9% believe the media is biased against transgender people, 88% believe politicians are less interested in trans rights than they were in marriage equality, and 90% believe trans and gender diverse people are suffering as a result.
As for parliament; 70.8% want to see much more LGBTIQ+ equality advocacy from moderate Liberals. 58.7% want much more from Labor and 32.9% want much more from the Greens.
Just.equal spokesperson, Rodney Croome, said the results are a "shameful indictment on Australia's leaders that LGBTIQ+ Australians feel worse now than during the postal survey."
"The message to all politicians who voted for marriage equality but are currently silent is this: your complicity with homophobia and transphobia is hurting LGBTIQ+ Australians, so speak up for our equal dignity and against religious privilege now," Croome said.
"We will make sure every politician who voted for marriage equality has a copy of this survey on their desk ASAP."
The survey looked at LGBTIQ+ family and friends and colleagues, as well LGBTIQ+ people themselves. Similar results among these allies indicate that the negative impact of the current religious discrimination and transgender debates extend to many millions of Australians.
Among these results 78.0% felt unhappy because of the current religious discrimination and transgender debates and 70.3% had noticed LGBTIQ+ friends, colleagues or family members feeling upset or unfairly treated.
The survey was designed by social science researcher, Dr Sharon Dane, with a multi-mode recruitment strategy to ensure the sample reflects the demographic diversity of the broader population.
---