Sweet As Chocolate: Le Gateau Chocolat Returns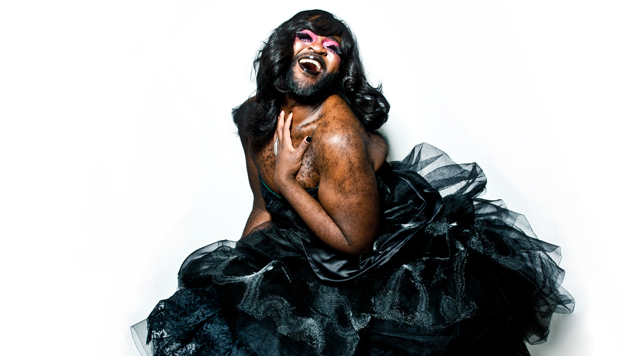 After an acclaimed season at Fringe World in 2013 Britain's Le Gateau Chocolat is returning with his new show.
Le Gateau's shows are a mix of drag, song and reflection. Drawing on his eclectic love of music and some stunningly amazing costumes, Le Gateau encourages everyone to be themselves and break out of the mold. His performance is not to be missed.
"The first show I brought to Perth was very much autobiographical," said Le Gateau, "This new show is inspired by a box of chocolates. Ranging from dark to milk, and I actually have a box of chocolates on stage, and there's a variety of music to match. I go from pop to opera to jazz."
"My heart and my ears are very much in the world of opera. I love singers like Renee Fleming and Jesse Norman,
they really inform what I hope to achieve. That said, if I was to hand you my iPod playlist it would run from Renee Fleming to Bjork to Celine Dion and back to Oletta Adams and Sinead O'Connor and Annie Lennox – it jumps all over the place, I get inspirations from everywhere. "
Le Gateau said he was lucky as a performer that he stands out in a fringe program that can often have many similar acts on the bill.
"You don't find many large black who are British or Nigerian whose performance includes opera and musical theatre.
I think my point of difference is obvious when you look at me, and the content is different when you delve deeper."
Le Gateau acknowledges that he has a very specific fashion style and approach to drag.
"There is a particular form of drag that is the more widely known and accepted, it's about female impersonation with harnesses and corsets and that's not me at all. What you see is what you get, so I work with what I have…I'm about the larger than life costumes."
I share with Le Gateau that after seeing his last show, the next morning I was filled with hugest desire to wear an outlandish costume filled with sequins, but was let down by my mundane wardrobe.
"Just put something together out of your bedding," proclaims Le Gateau, "You can do some amazing things with a pillow case!"
Le Gateau Chocolat is performing 'I Heart Chocolat' at Fringe World from January 23rd
to 28th. Grab your tickets from www.fringeworld.com.au
Graeme Watson
Image: Mark Vessey