Sydney gay couple reportedly attacked by angry Trump supporter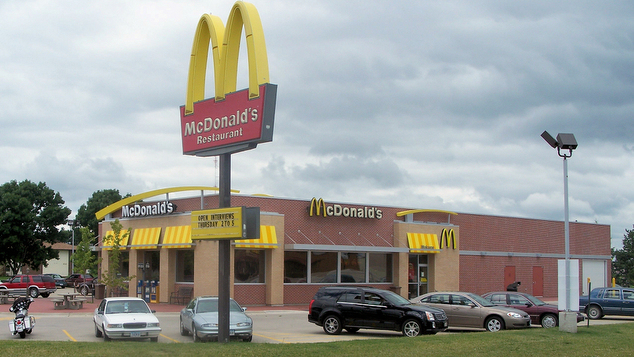 Star Observer have reported that a gay couple in Sydney were attacked last week at a fast food restaurant by a man who was vocally celebrating President-elect Donald Trump's recent electoral win in the US as a victory for "straight white men".
The couple, known as Sam and Andrew, told Star Observer they were at McDonald's close to the Sydney suburb of Newtown where the man was loudly exalting Donald Trump.
Sam says the attacker was speaking about "how white men rule now that Trump has won."

"I turned around to the guy and said 'I'm gay, do you have a problem with that and with that he went off," Sam recounted the event.
The pair say the alleged attacker had to be held back by his companions as he moved toward the couple shouting angrily. After being eventually dragged outside, the man proceeded to wait for the couple to leave McDonald's.
"I couldn't believe it, he'd been waiting outside to pounce on me," Sam said.
"He hit me on the head, and because I'm a pretty big guy, I went down hard. Immediately there was blood everywhere."
After Sam was hit and dazed by the blow, Andrew said the attacker turned his sights to him and struck him in the face.
"I didn't fall over, but as I realised what had happened he struck me again with a piece of glass I think, as it cut my skin and I was bleeding," Andrew said.
"When I fought back I didn't feel so defeated in a way, I remember thinking to myself there are so many LGBTI people that have been killed by people like this, and I almost wanted to hit him back for those people."
The Newtown Police apprehended the alleged attacker as his friends tried to pull him away. Sam was treated for his injuries in hospital.
"Don't just assume it's 2016 and everything's okay, because clearly what's happening in the world is affecting people's judgement and mentality," Sam warned.
"I think in the LGBTI community we need to check in with each other and make sure we talk more about these things."
A spokesperson for the NSW Police told news.com.au two men had been charged with affray and assault offences after an argument broke out in a Stanmore fast food restaurant about 1.30am last Monday.
"Officers from Newtown LAC attended and arrested two men, aged 21 and 18, who have since been charged with assault and affray offences and are on bail to appear at Newtown Local Court on 15 December 2016."
OIP Staff
Star Observer changed the names of the couple to protect their privacy. Image: Generic McDonalds store.
Update: 29-11-16 The article has been adjusted to improve clarity, the location was updated from Newtown, to near Newtown based on updated information.  Additional information was added to clarify the image of a McDonald's store was not of the store mentioned in the article. Police comment was added. 
---
Sources