Is Sydney Gay and Lesbian Mardi Gras Inclusive of Lesbians?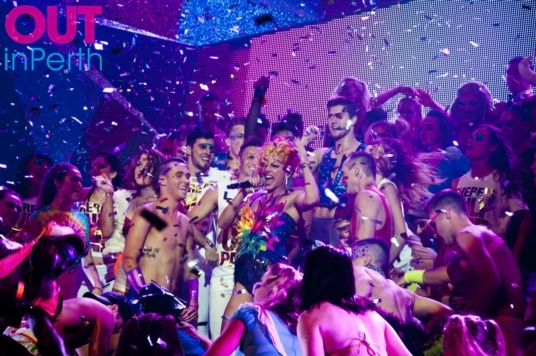 According to survey undertaken by LOTL (Lesbians On The Loose) Magazine, a significant number of lesbians are feeling disconnected from the Sydney Gay and Lesbian Mardi Gras.
In the recent survey, readers were asked "How should Mardi Gras reconnect?" and 72.5% were in favour of the event offering a more diverse program tailored to lesbian families, weddings, mentorship and special events for the older and ageing demographic.
On the same question, 46.2 per cent suggested small and less expensive events to reach a broader demographic.

43.6% of participants were in favour of the current direction of Mardi Gras, with Fairday being reported as the most popular event. Only 10% stated that they were party participants.
Of the 43.6 percent who were supportive of the current Mardi Gras direction Fairday was the most popular and only 10 per cent were party participants.
In response, Sam Turner, the Chair of the Sydney Gay and Lesbian Mardi Gras Women's Committee made a statement highlighting the efforts the festival has made in recent years to be inclusive of the lesbian community.
"Sydney Gay & Lesbian Mardi Gras is unique in that we are community driven and focused on representing the vastly different members of our community. Because of this, the programming for Mardi Gras is developed in consultation with a wide range of groups that make up the LGBTQI community.
The Mardi Gras Womens' Comittee was formed in 2012 with the aim of engaging more women into Mardi Gras.The event 'Women Say Something', an event highlighting diverse women, is held three times a year and broadcast online.
"This year more than ever, Women's Committee have consulted in programming decisions for major events for the 2015 season, and we have tailored our own events to what women have told us they want – a comfortable and inclusive Women's space at Fair Day, a free afternoon event early in the season at a local venue, women-specific events at Queer Thinking, and the continuation of Women Say Something.
"The Sydney Gay and Lesbian Mardi Gras Festival spans 17 days and has over 80 programmed events; from talks, workshops, performances, sporting events and fundraisers. We welcome any input from community members and encourage those who want to get involved in driving the direction of the festival program to sign up to become a member, volunteer for the festival, join in the many working groups or get together with a bunch of friends to help program an event within the festival."
OIP Staff