Tasmania Legislates Same-Sex Adoption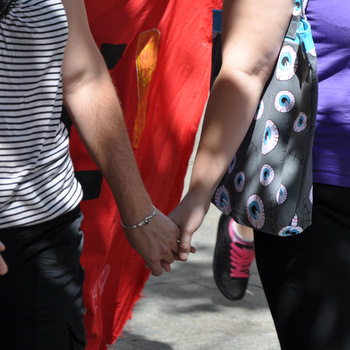 It's been a good week for the LGBTI community, yesterday Tasmania added to already high spirits, legislating same-sex adoption in the state for couples that are registered under the Relationships Act.
This puts same-sex couples on par with heterosexual couples, who have to be registered under the act for three years to be eligible for adoption.
Australian Marriage Equality's National Convenor, Rodney Croome, spoke of how far Tasmania has come – in 1997 it was the last state in Australia to decriminalise homosexuality.
"This completes a long process that began with the decriminalisation of homosexuality in 1997, and now finally, after 16 years, all discrimination in existing Tasmanian law has been removed", he said.
Upper House MP Craig Farrell supported the legislation, emphasising that the changes removes discrimination from queer parents,
"This bill doesn't say same-sex couples are to be considered over any others.
"It gives them the ability to apply, and it is then up to the authorities to say what is in the best interests of the child.
"It is really a pretty straightforward piece of legislation."
Just three MPs didn't support the legislation: Ivan Dean, Rosemary Armitage and Leonie Hiscutt.
Former Liberal member Guy Barnett voiced his opposition to the legislation, he said to the Tasmanian 'Mercury':
"Denying an 'unknown' child the right to either a mum or a dad is contrary to their best interests and this new law unfairly discriminates against this group of motherless or fatherless children".
Barnett is the head of anti same-sex marriage group Save Marriage Coalition.
Nadine Walker