Tasmanian man fined after refusing to apologise for homophobic flyers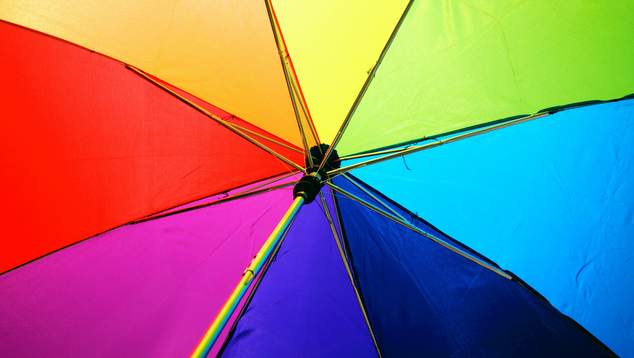 A Launceston man was convicted and fined in the Tasmanian Supreme Court this week for not complying with a court order to publicly apologise for an anti-gay flyer he distributed in Hobart in 2013.
James Durston, who has repeatedly claimed he is acting in God's name, has been ordered to pay $2000 after refusing to comply with an order from the state's Anti-Discrimination Tribunal to publish apologies for a flyer claiming scripture rejects homosexuality as abominable, and gay people have shorter lifespans.
The Hobart man who took the case, Robert Williams said, it was never his intention to see Durston face a fine over the issue.
"It was never my intention that Mr Durston be punished financially."
"I wanted a public apology because that would have undone some of the damage caused by the flyer, particularly to young, vulnerable LGBTI people."
"The damage done to young and vulnerable people through vilification based on their personal characteristics is immeasurable, whether this is about their faith, disability, sexual orientation, or other characteristic."
"I want all Australians to reach their full potential and make the best contributions they can, but they can't if other people's hateful words damage them, especially as they develop into adults."
"I am surprised that Mr Durston doesn't seem to understand that Tasmania's laws protect everyone equally, including people of faith, and that what he did was both wrong and illegal regardless of how often he invokes God."
The flyers Durston distributed around Hobart made outlandish claims about gay people saying that only 8% of gay men lived to see old age, and young lesbians were 400 times more likely to be involved in traffic accidents.
A court found Durston guilty in 2015 and ordered him to make a public apology in a local newspaper. He took the case to the state's Supreme Court but lost the appeal. Last October the higher court ordered him to make the public apology.
Justice Michael Brett said Durston's flyer was a "direct attack" on gay people and he intentionally demeaned them.
"It seeks to separate those persons out from the rest of society, in a demeaning and offensive way," he wrote in his decision.
"It is disingenuous in the extreme to claim that the material was only revealing facts that might generally assist the public."
He found Tasmania's hate speech laws don't unduly impinge on Durston's freedom of religion or free speech and are constitutional.
Now that Durston has again failed to make the apology, the court has imposed a $2000 fine.
The conviction comes in the midst of a national debate about freedom of religion and freedom of speech inspired by the sacking of Israel Folau.
Equality Tasmania spokesperson, Rodney Croome, said the Durston case shows why hate speech should not be allowed in the name of religion.
"The Durston case shows the value of Tasmania's strong hate speech laws for promoting a more inclusive society, and why these laws should not be watered down in the name of 'religious freedom'."
"The message to federal and state governments is to bring Australia's hate speech laws up to the standard set in Tasmania, rather than taking a step backwards by allowing hate speech in the name of religion." Croome said.
OIP Staff
---